Michael Putland // Getty Images
Hollywood is a difficult industry to break into—and like any field of work, one must start small. For actors, that could mean taking bit parts in TV episodes or being an extra in a movie. But one common gig for anyone aspiring to make it big in Hollywood is appearing in a commercial. The job commitment is short, the exposure is high, and the opportunities are infinite.
Names we now know as Oscar, Emmy, and Tony winners starred in commercials years before they became prolific actors. Thanks to the internet, several of these commercials—some even as early as the 1970s—are still accessible to the masses. There's a novelty to watching the leading man of a multi-million dollar superhero franchise in a grainy ad for a 1980s video game console.
To celebrate those humble beginnings, Stacker looked back at 25 actors who had prominent parts in commercials before ascending to stardom—but with a playful twist to test your celebrity know-how. You'll be challenged to name the star who was in an ad for a well-known brand based on a couple of hints about what they might be known for now.
Can you guess them all?
Corn Pops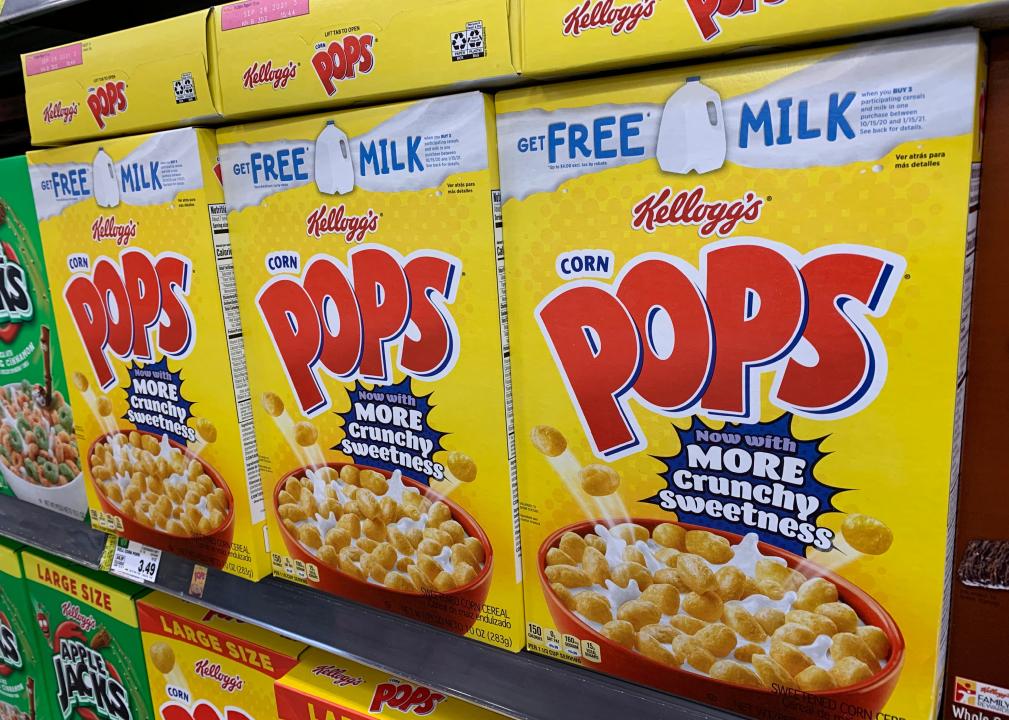 JJava Designs // Shutterstock
Before winning three Primetime Emmy Awards for acting in a critically acclaimed drama set in contemporary New Mexico, this performer had to have his Pops in a 1999 Kellogg's cereal commercial.
Aaron Paul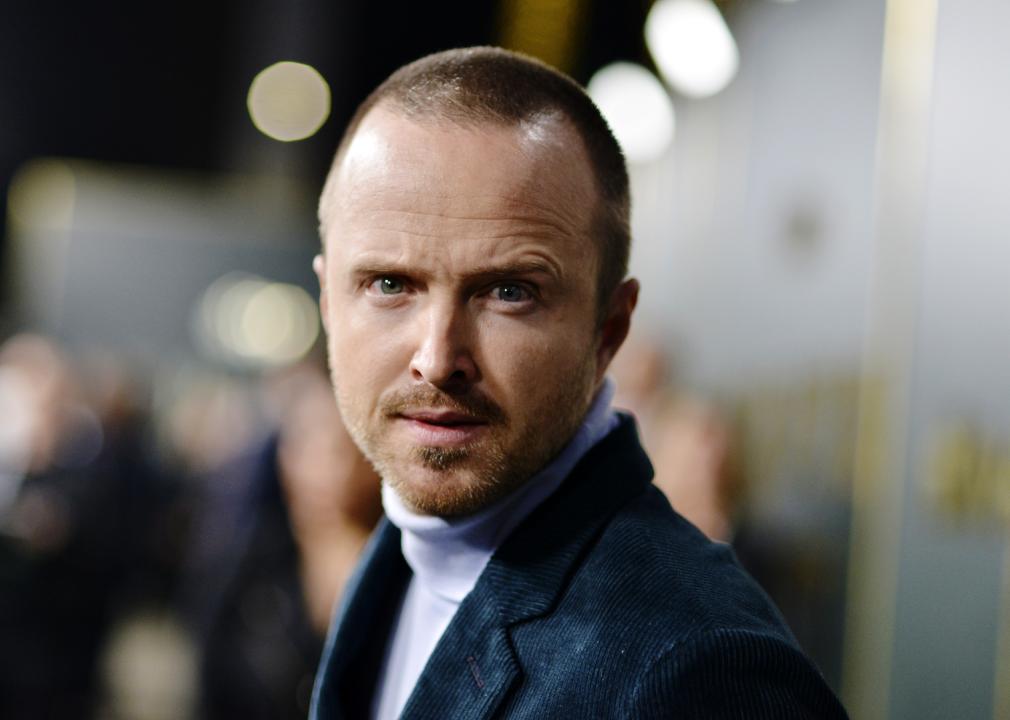 Jerod Harris // Getty Images
Now known as one of the two leads of "Breaking Bad," Aaron Paul not only appeared in a Kellogg's Corn Pop commercial but also Juicy Fruit and Vanilla Coke in the late 1990s and early 2000s, respectively. Paul later guest-starred on shows like "ER" and "The X-Files" before appearing on "Breaking Bad" from 2008 to 2013. After the series ended, he landed pivotal roles on Netflix's "BoJack Horseman" and HBO's "Westworld."
Listerine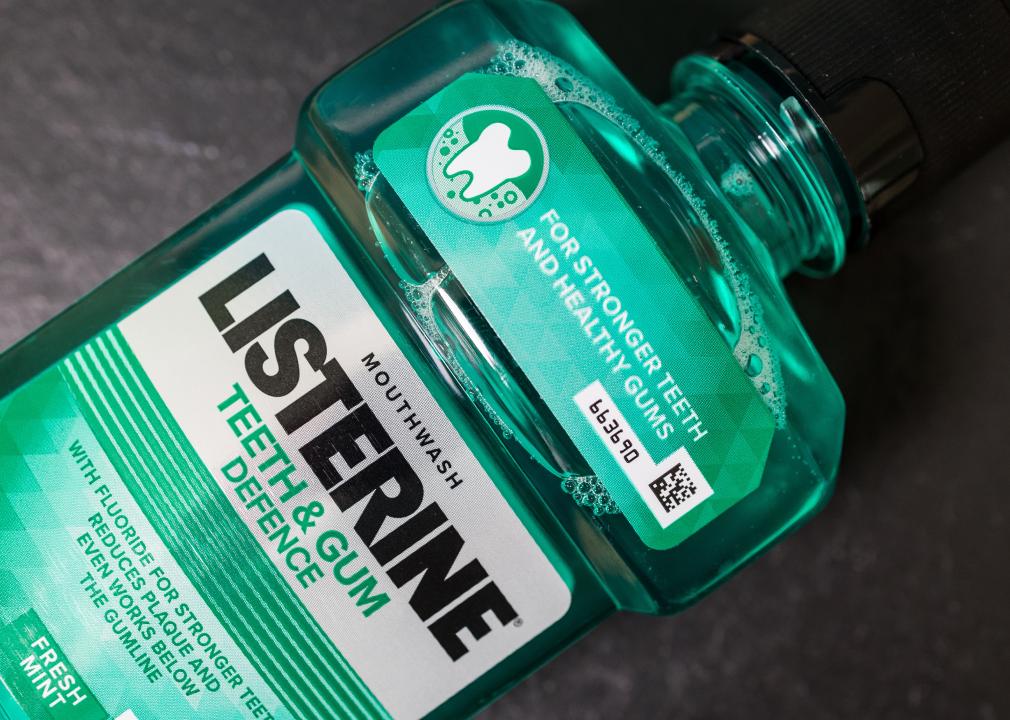 Tom Eversley // Shutterstock
Arguably the most recognizable and calming voice in Hollywood was once the mouthpiece for mouthwash in the '70s.
Morgan Freeman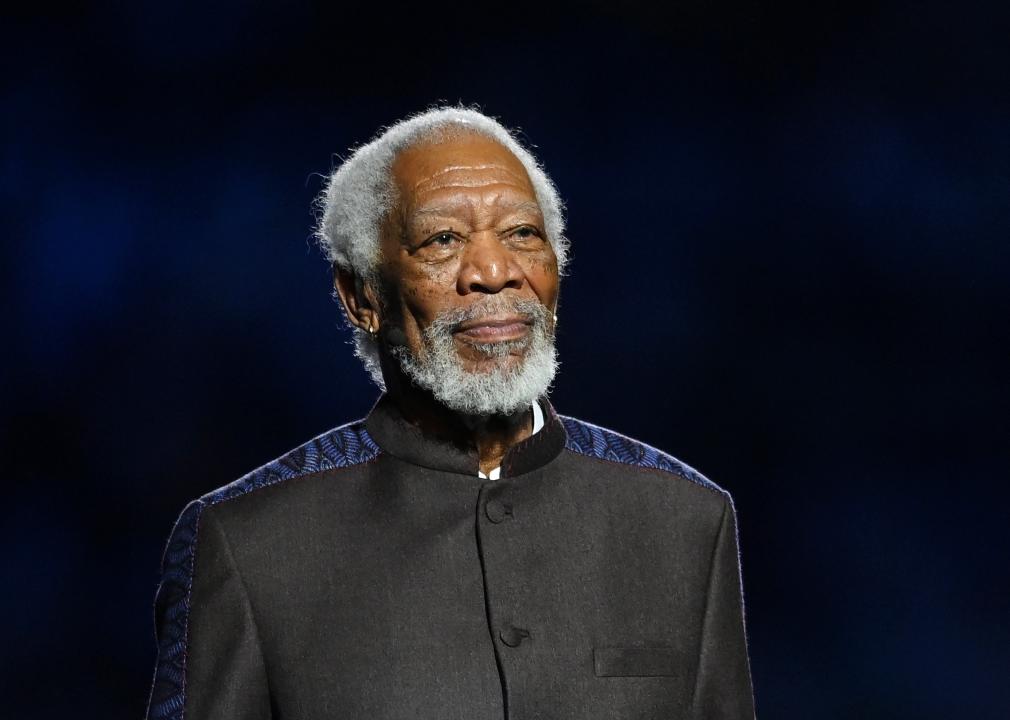 Michael Regan // Getty Images
Morgan Freeman's expansive filmography is nearly impossible to summarize, but his early '70s work included a Listerine ad and a role on the TV series "The Electric Company." While he started to gain acclaim in theater in the '70s and '80s, Freeman's Hollywood breakthrough came in 1989 with a string of memorable films, including "Glory," "Lean on Me," and "Driving Miss Daisy." From there, the rest was history, and his voice might be the most iconic in movies today.
Burger King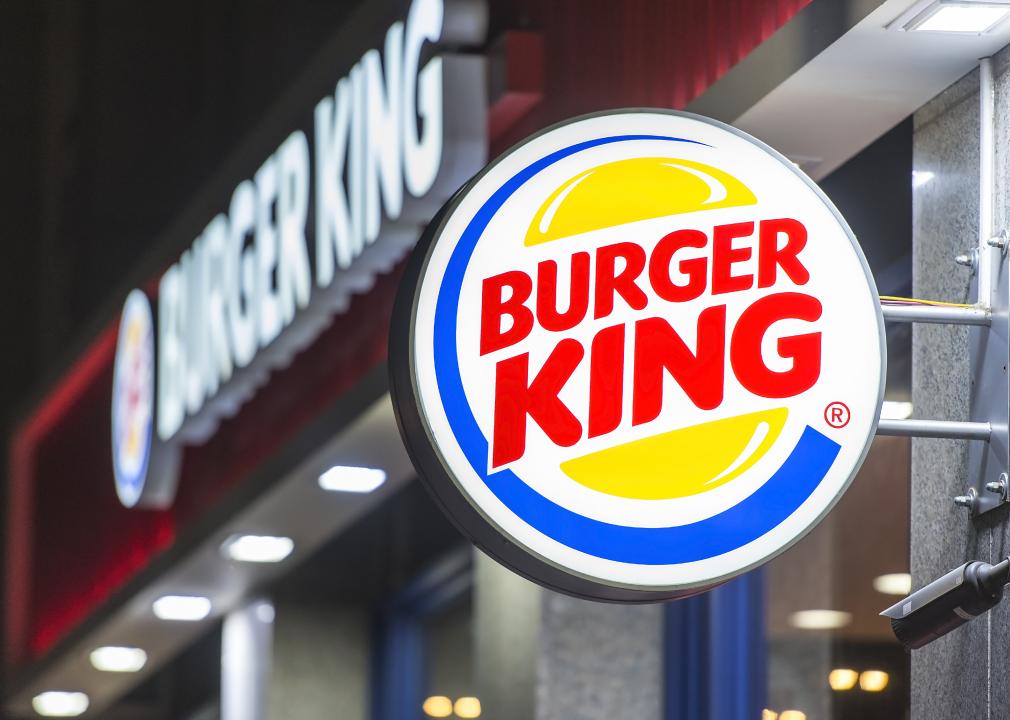 Savvapanf Photo // Shutterstock
In 2023, you can catch this Boston native in Dunkin' advertisements with Ice Spice. But before becoming a household name and an Oscar-winning filmmaker, this actor appeared in a spot for Burger King in the '80s.
Ben Affleck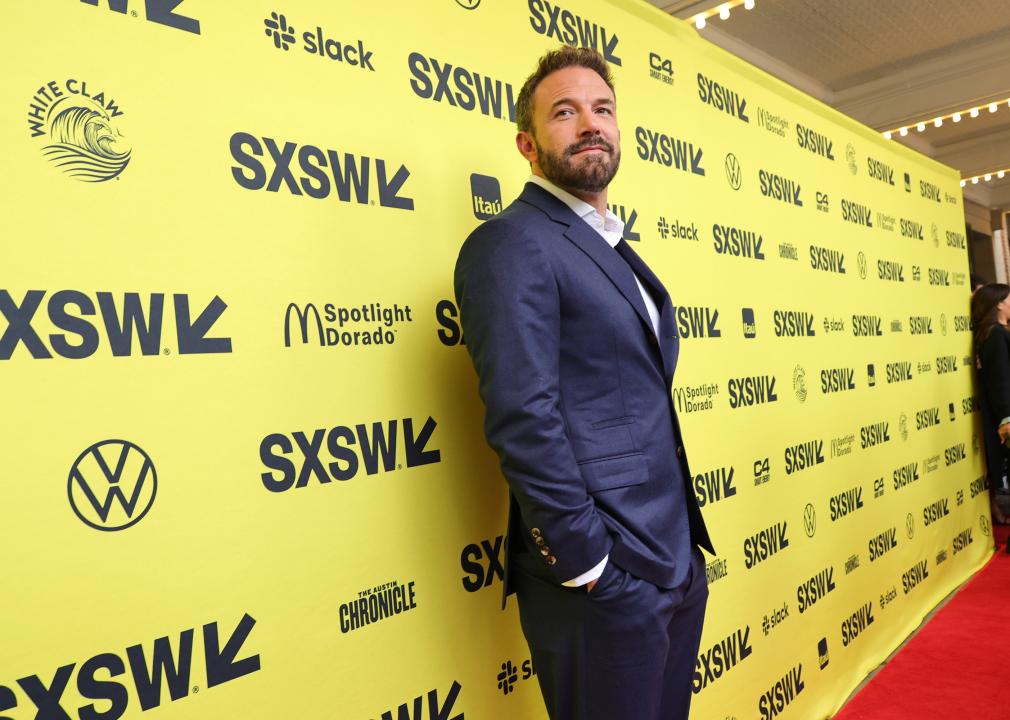 Michael Loccisano // Getty Images
Some might think Ben Affleck's career started with Kevin Smith films like "Mallrats" and "Chasing Amy" in the '90s. Others may believe it was when he struck Hollywood gold in 1997 with "Good Will Hunting," a film he co-wrote and starred in with Matt Damon. But Affleck's acting chops date back to the '80s, including an after-school special and a 1989 Burger King commercial where he sports a varsity jacket and uses a very early cellphone.
Of course, Affleck has come a long way since—becoming a leading man, embodying Batman in 2016, and garnering more acclaim for his directorial credits like "Argo" and "Air."
Commercial Federal Bank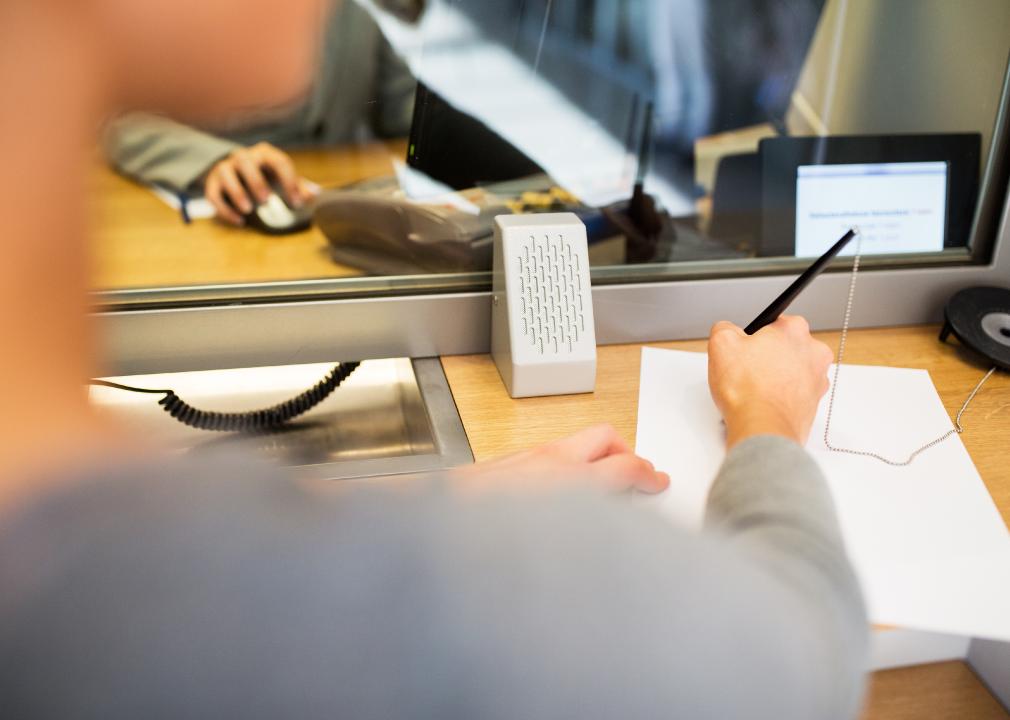 Ground Picture // Shutterstock
Less than a decade before winning her first of six Oscar nominations, this actor enchanted audiences with a "Grease" parody in a 1997 commercial promoting the now-defunct Commercial Federal Bank.
Amy Adams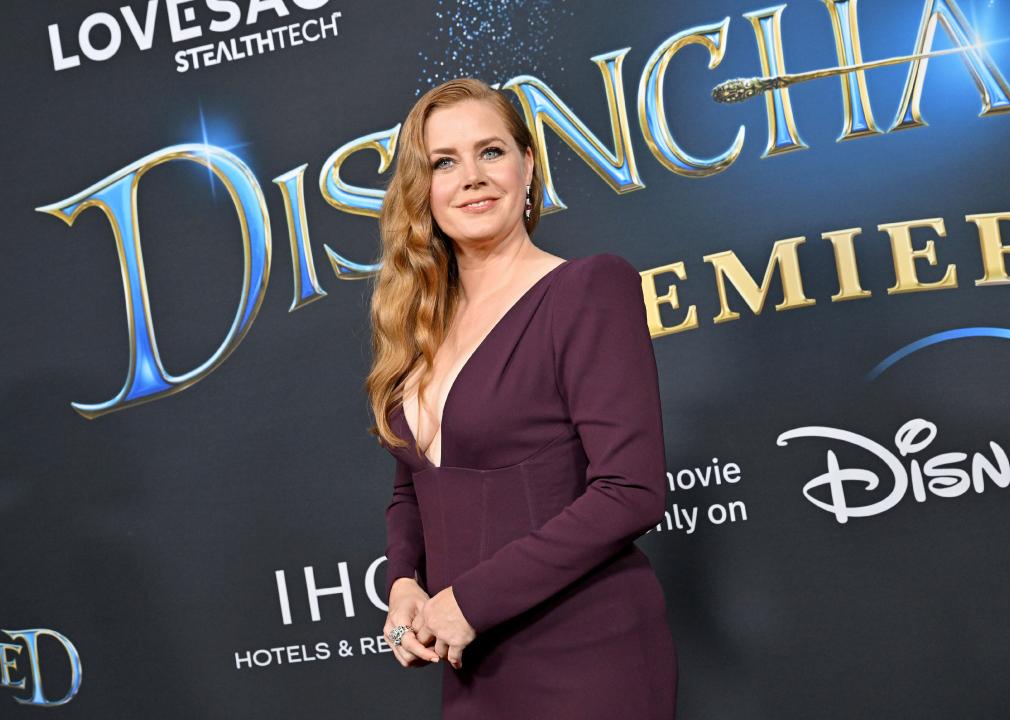 Axelle // Getty Images
Amy Adams first gained acclaim for her performance in 2005's "Junebug" and became a household name in 2007 thanks to the Disney musical film "Enchanted." But a decade earlier, along with her catchy commercial appearance with an also-yet-to-be-famous Andrew Rannells, Adams mainly was doing dinner theater. Shortly thereafter, in 1999, she appeared in her first film role: the dark comedy "Drop Dead Gorgeous."
Pringles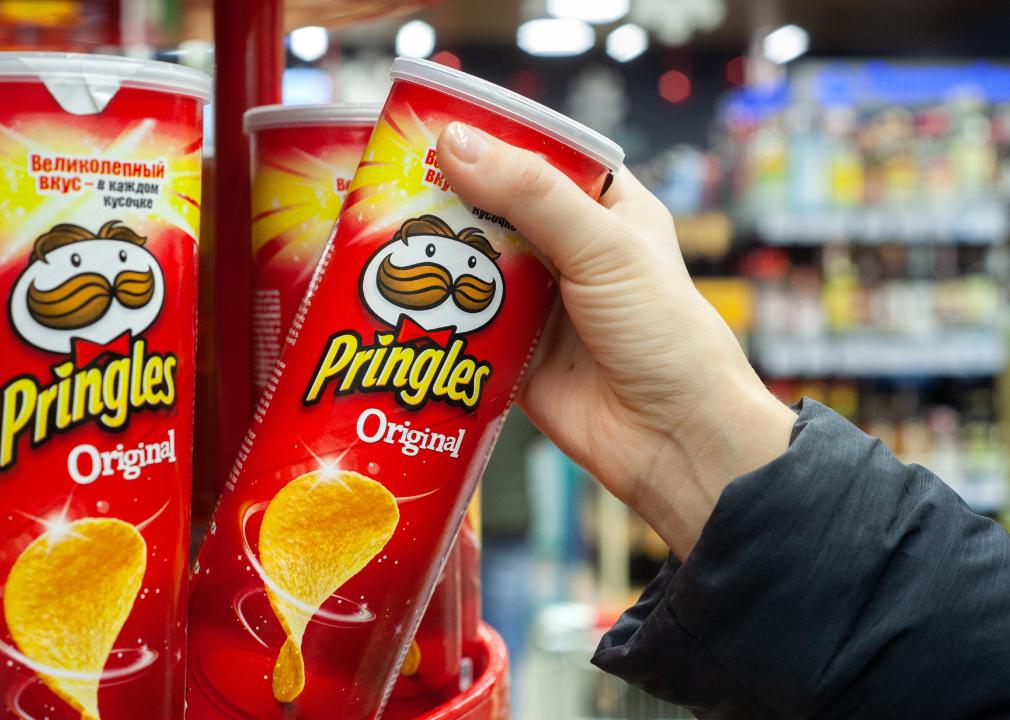 8th.creator // Shutterstock
Now known as a Hollywood A-lister and considered one of the sexiest stars alive, this actor-producer appeared in an ad for Pringles chips in the late '80s.
Brad Pitt
Joe Maher // Getty Images
While trying to establish himself in Hollywood, Brad Pitt worked several odd jobs in Los Angeles, including dressing up as a chicken for El Pollo Loco and appearing in a surreal beach-themed Pringles ad. Today, Pitt has endless acting and producing credits. In 2020, he won his long-awaited first acting Oscar for his role in "Once Upon a Time in Hollywood."
Preparation H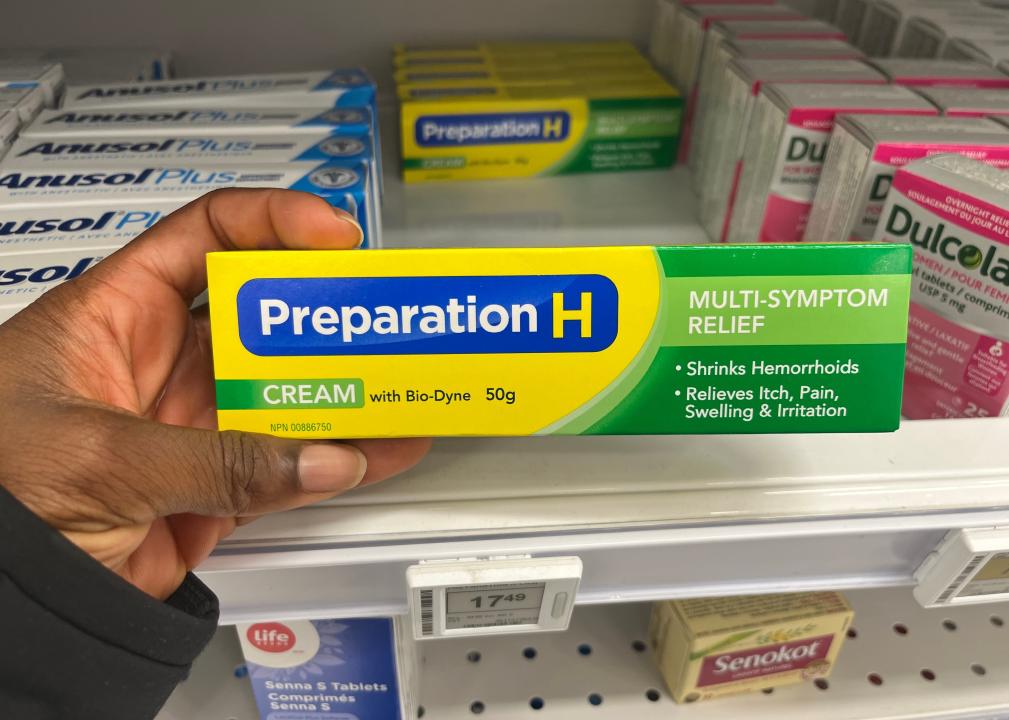 Jenari // Shutterstock
Best known for playing both a silly sitcom father and a brutal drug lord on television, this six-time Emmy winner got his start in the '80s doing commercials, including one where he talks about the soothing "oxygen action" of Preparation H.
Bryan Cranston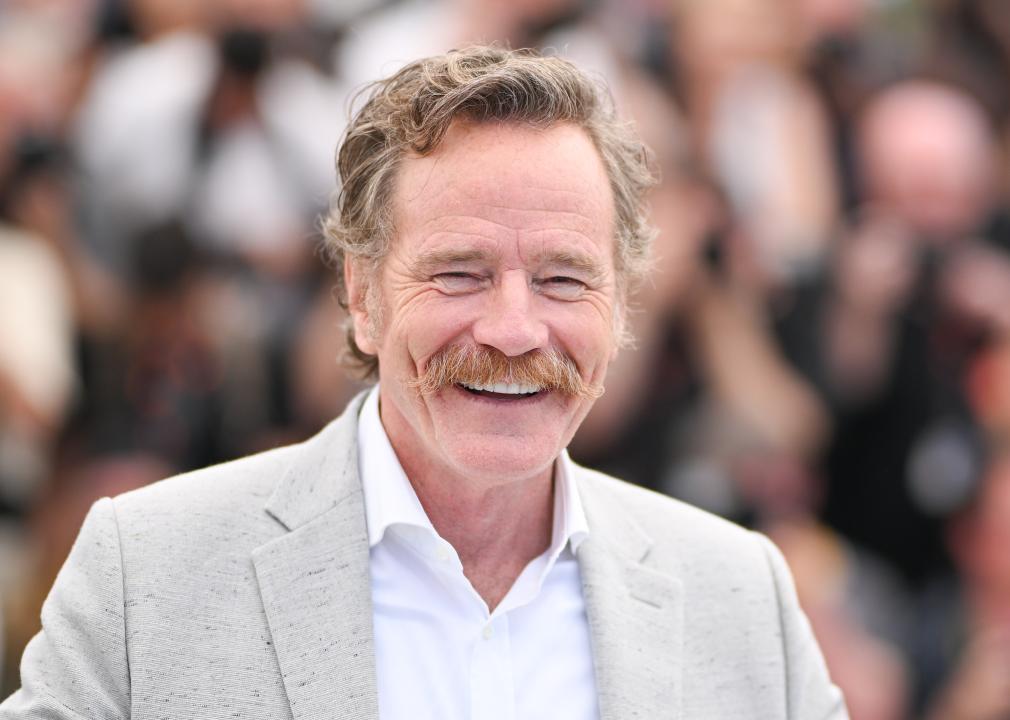 Corbis // Getty Images
In addition to an early '80s Preparation H advertisement, Bryan Cranston appeared in commercials for several products, including Mars Bars and Atari games. He went on to have a more illustrious career, with a recurring role on "Seinfeld," a leading role on "Malcolm in the Middle," and his award-winning turn on "Breaking Bad." But the actor still does ads as recently as 2023, sometimes as his "Breaking Bad" character, Walter White.
Pillsbury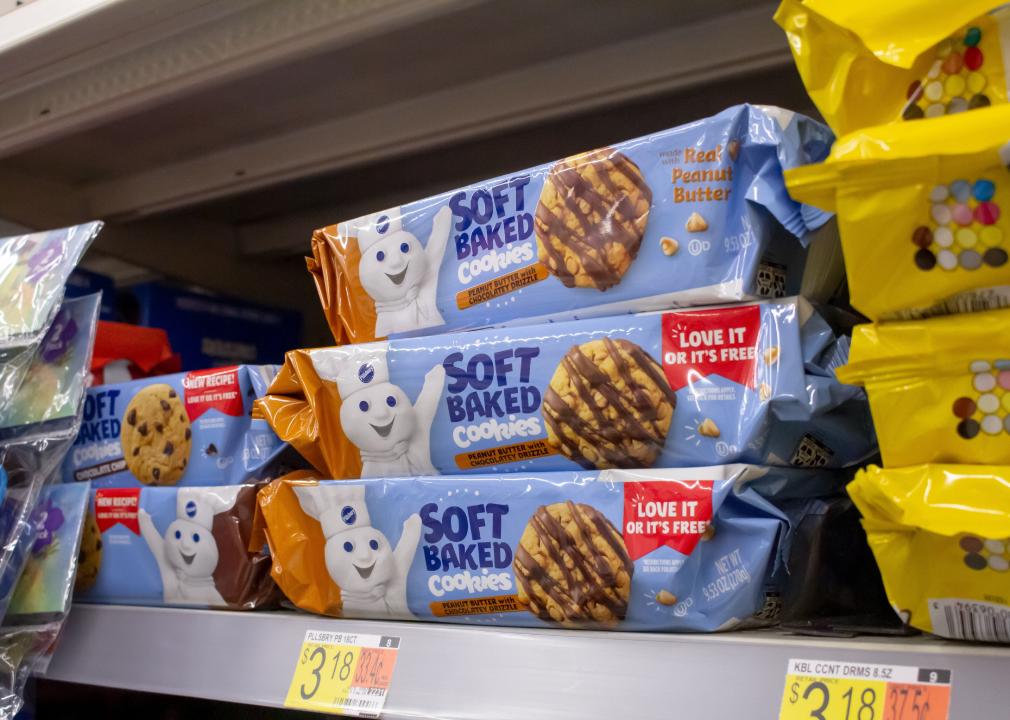 The Image Party // Shutterstock
This "Charlie's Angels" star and daytime talk-show host got her start early on in a cookie commercial in 1979.
Drew Barrymore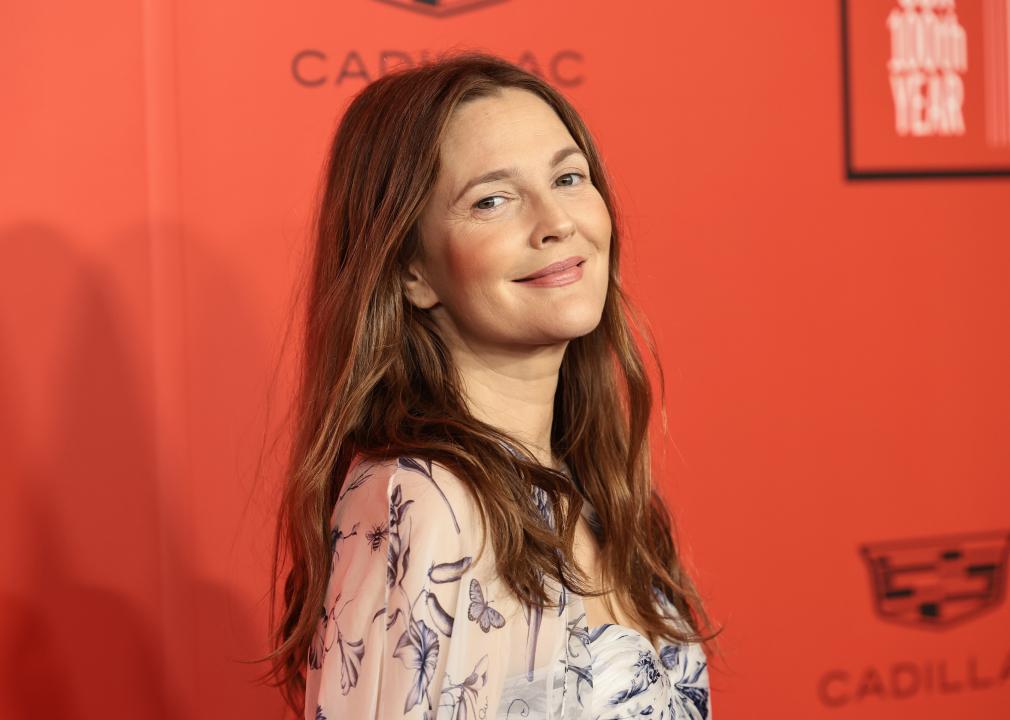 Jamie McCarthy // Getty Images
As a child actor, Drew Barrymore's first big part was in "E.T. the Extra-Terrestrial," beginning what would be a long film career. She has starred in multiple films with Adam Sandler, headlined the Netflix show "Santa Clarita Diet," and hosts her own syndicated talk show—but her earliest on-screen partner, at age 4, was the Pillsbury Doughboy.
America's Dairy Farmers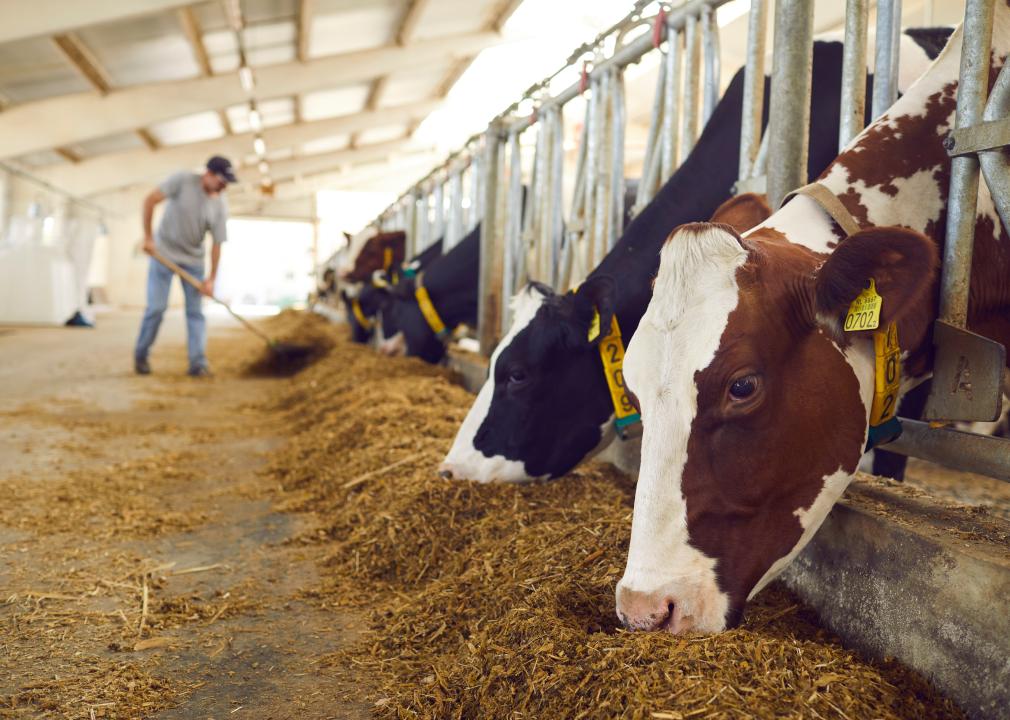 Studio Romantic // Shutterstock
Before becoming the most famous Hobbit in fiction, this actor did an ad focusing on the importance of cheese and dairy.
Elijah Wood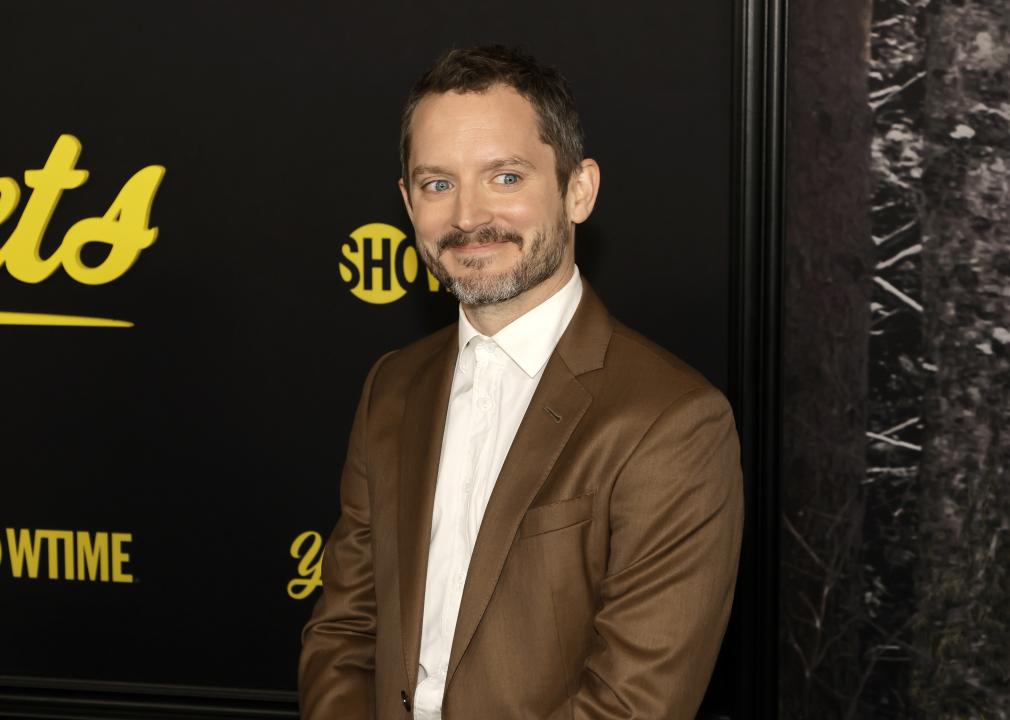 Kevin Winter // Getty Images
Most famous for playing Frodo Baggins in the "Lord of the Rings" trilogy, Elijah Wood got his start in early '90s advertisements, had a small speaking role in "Back to the Future Part II," and popped up in a Paula Abdul music video as a child actor. He never slowed down after that—acting consistently since the '90s, appearing in projects like "The Ice Storm," "Eternal Sunshine of the Spotless Mind," the dark comedy series "Wilfred," and Showtime's "Yellowjackets."
Frosted Flakes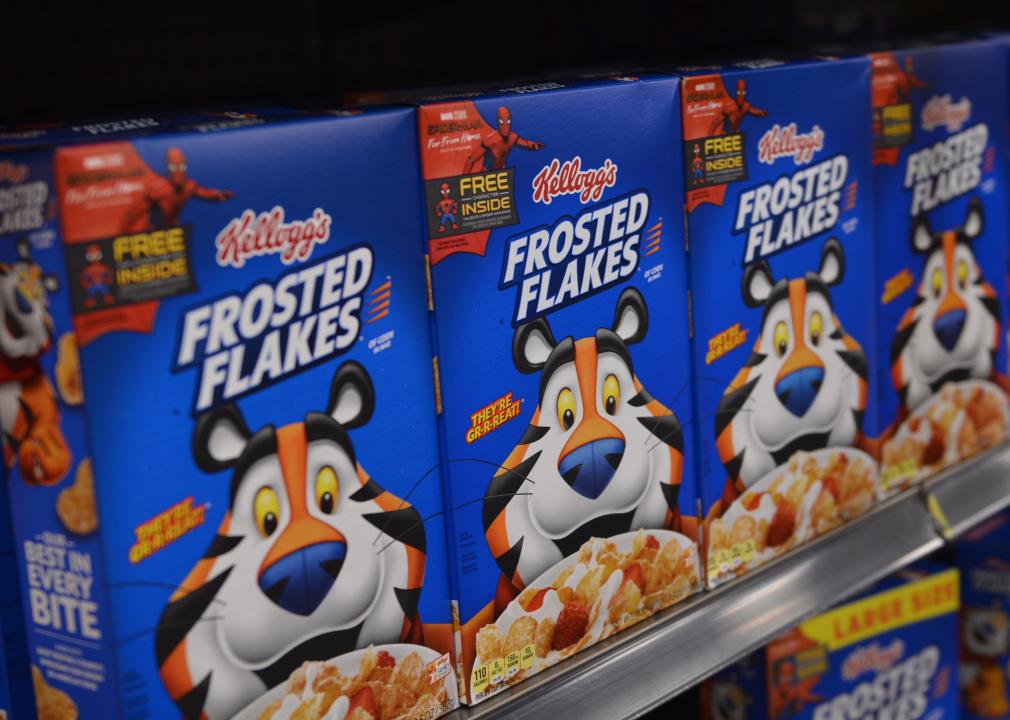 Eric Glenn // Shutterstock
Now best known as the infamous thorn in the side of a particular TV glee club, this woman actor starred in a 1999 Kellogg's cereal commercial as a Tony the Tiger enthusiast.
Jane Lynch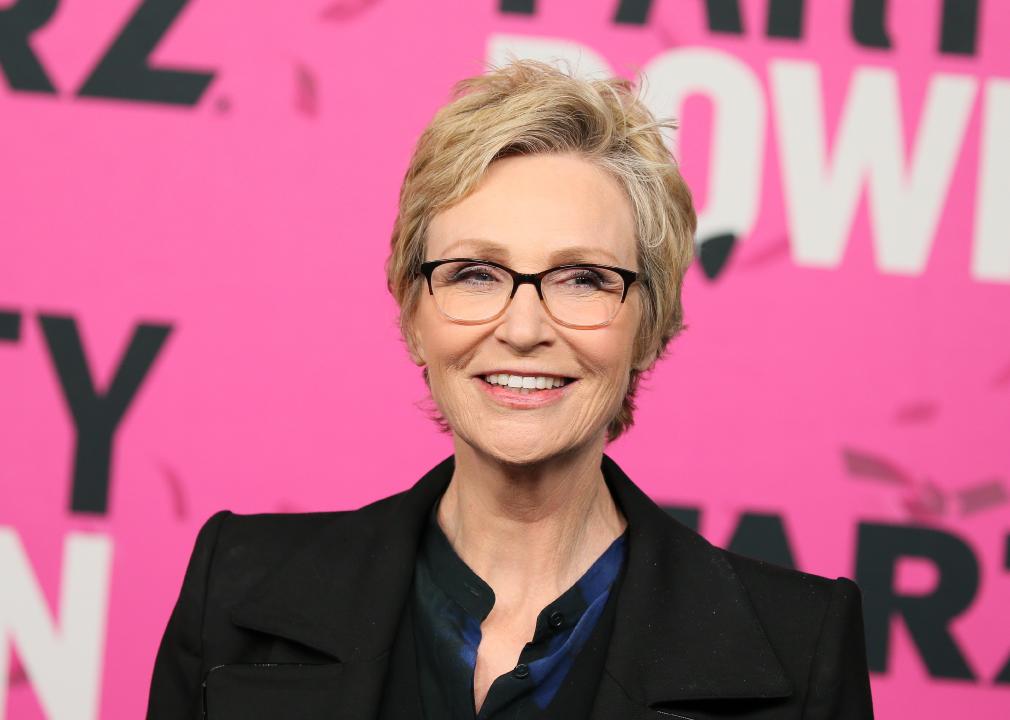 Jean Baptiste Lacroix // Getty Images
Noted director Christopher Guest helmed the Frosted Flakes commercial featuring Jane Lynch, who would later star in Guest's films "Best in Show" and "A Mighty Wind" in the early 2000s. In 2009, the actor took on her most famous role as Sue Sylvester on the hit series "Glee," earning Lynch her first of five Emmys. More recently, she has had acclaimed guest-starring roles on shows like "Only Murders in the Building" and "The Marvelous Mrs. Maisel."
Maull's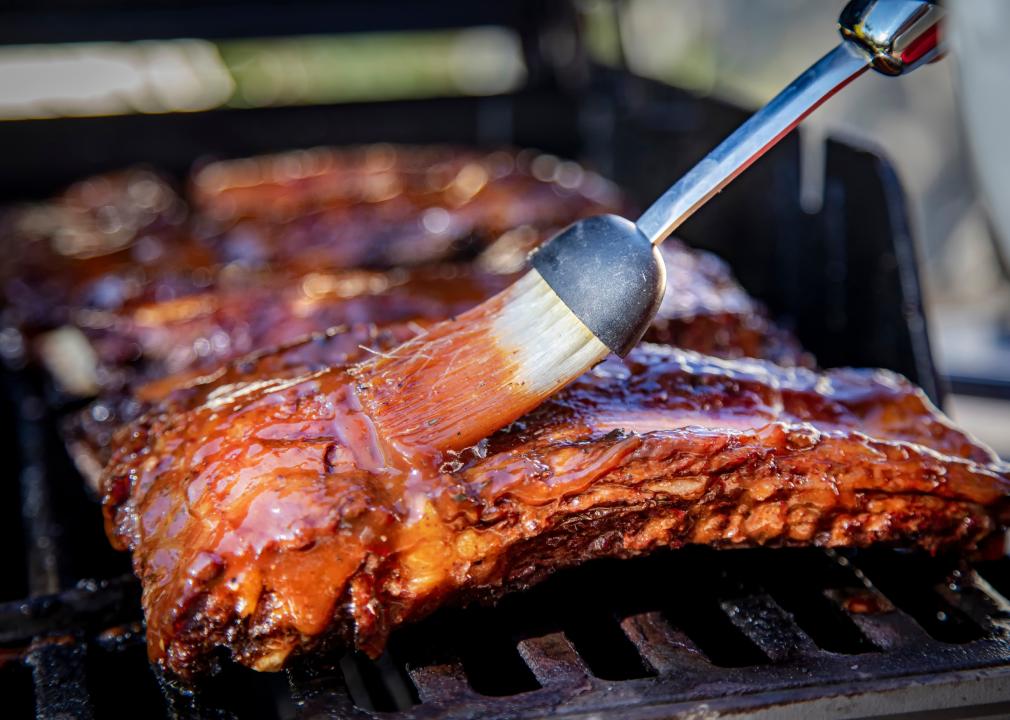 F Armstrong Photography // Shutterstock
The life of this child actor-turned-pop idol is highly publicized, but few people know about the time she advertised a barbeque sauce in a commercial in 1993.
Britney Spears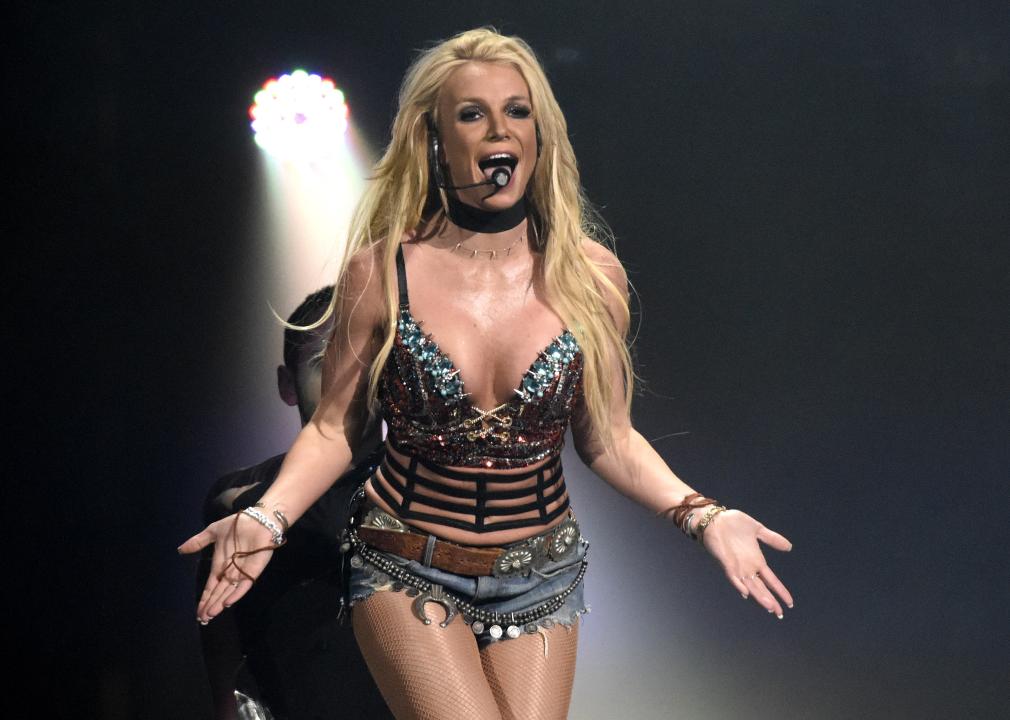 Tim Mosenfelder // Getty Images
Along with appearing in this backyard-fun-filled Maull's commercial, Louisiana native Britney Spears made a name for herself in the early '90s on "The Mickey Mouse Club" and competing on "Star Search." By the decade's end, Spears became a pop sensation with her debut album "…Baby One More Time." Eventually, her personal relationships and hardships became as prolific as her music.
Kodak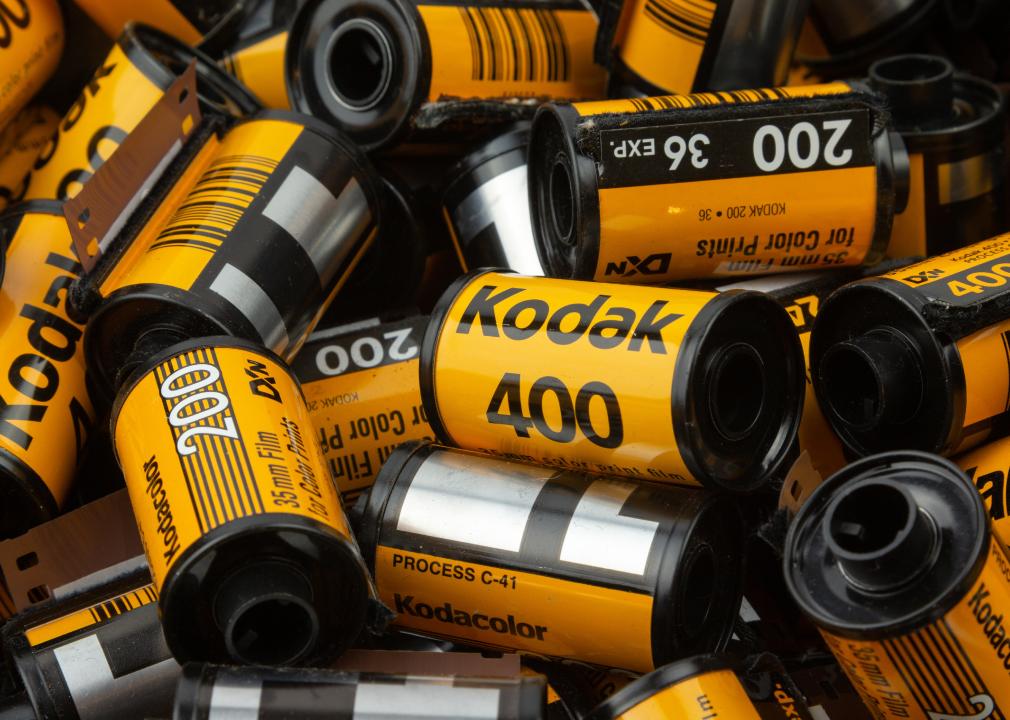 Zigmar Stein // Shutterstock
Many people now know this actor as one of Marvel's Avengers, but before fighting aliens with a bow and arrow, he had another bout with a UFO in a Kodak commercial.
Jeremy Renner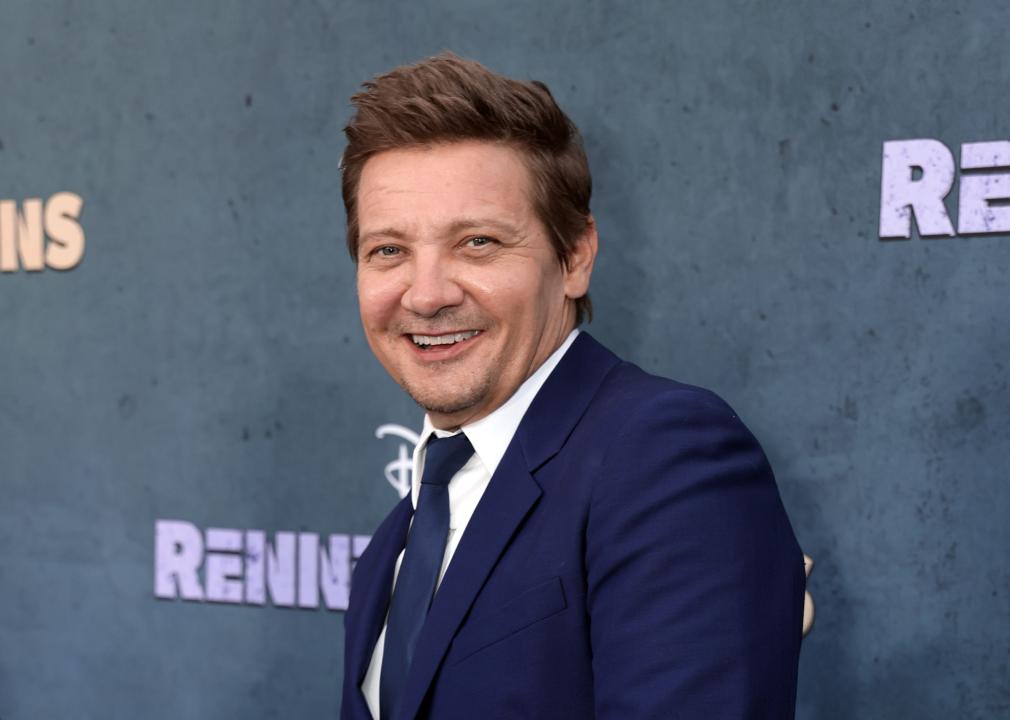 Anna Webber // Getty Images
The Hollywood star best known today as Hawkeye appeared in a Kodak commercial in the '90s and later scored roles on television shows like "CSI" and Joss Whedon's "Angel." After Oscar-nominated performances in 2008's "The Hurt Locker" and 2010's "The Town," Jeremy Renner reunited with Whedon for "The Avengers" in 2012 as archer and secret agent Clint Barton, a role he's continued to play as recently as the 2021 Disney+ miniseries "Hawkeye."
US Army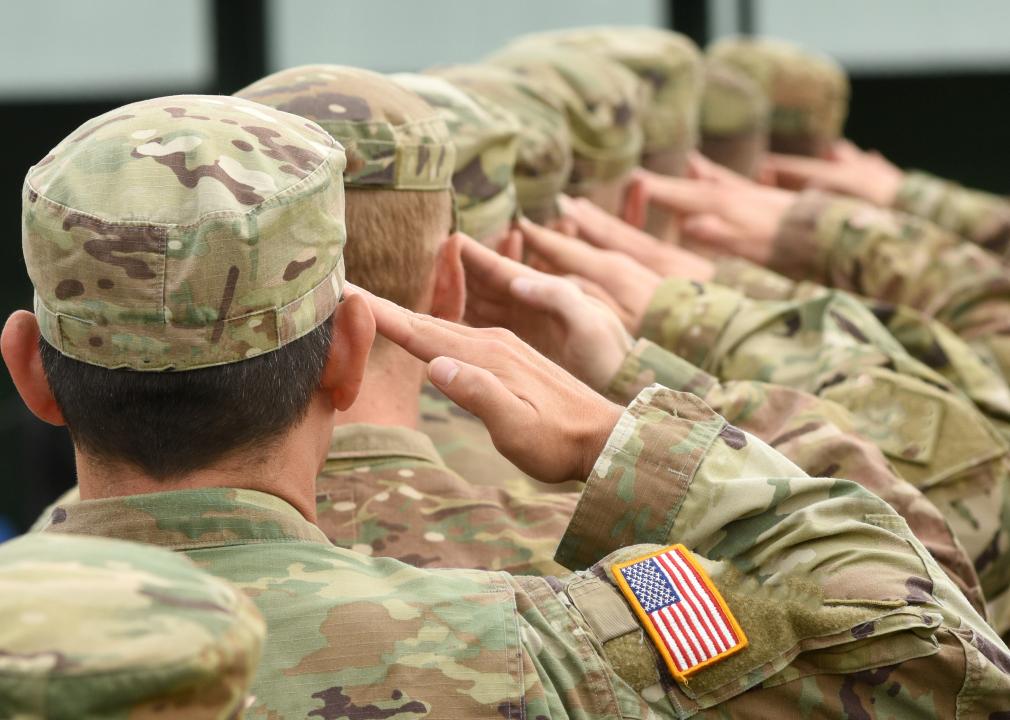 Bumble Dee // Shutterstock
While he never served in the military himself, this '70s heartthrob appeared in a recruitment ad for the U.S. Army, which touted a monthly salary starting at $288.
John Travolta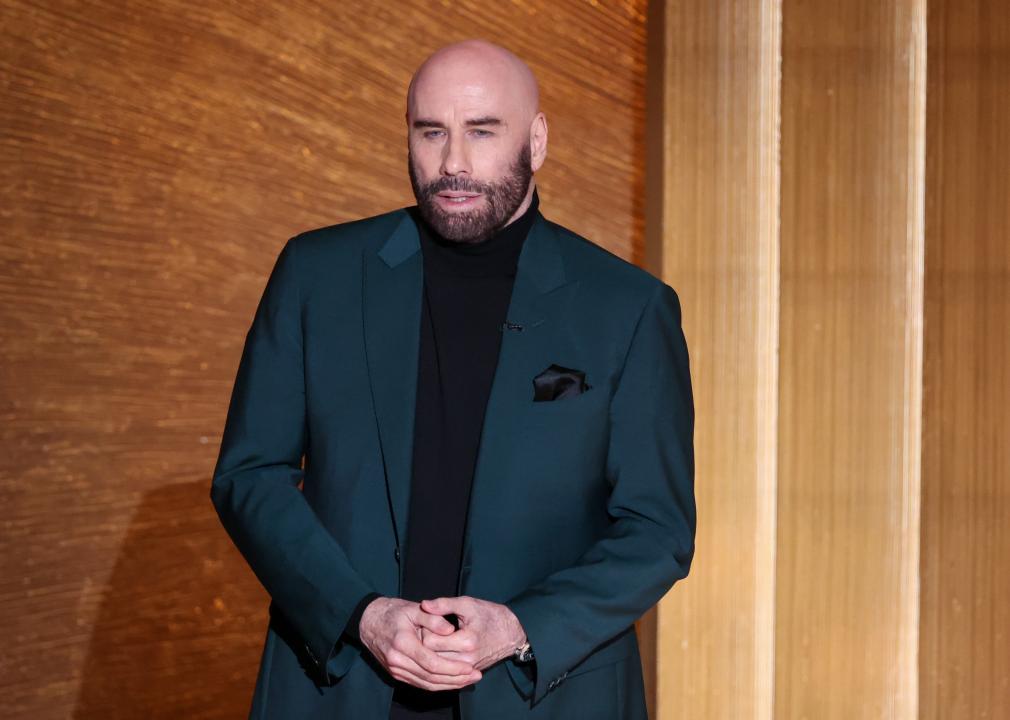 Los Angeles Times // Getty Images
Only two years after his 1973 U.S. Army ad, John Travolta began appearing on the sitcom "Welcome Back, Kotter," kicking off a long career that included "Saturday Night Fever" and "Grease" in the '70s and "Pulp Fiction" and "Face/Off" in the '90s. As of 2023, Travolta still appears in ads, like this one for T-Mobile that harkens back to his "Grease" days.
Tobacco PSA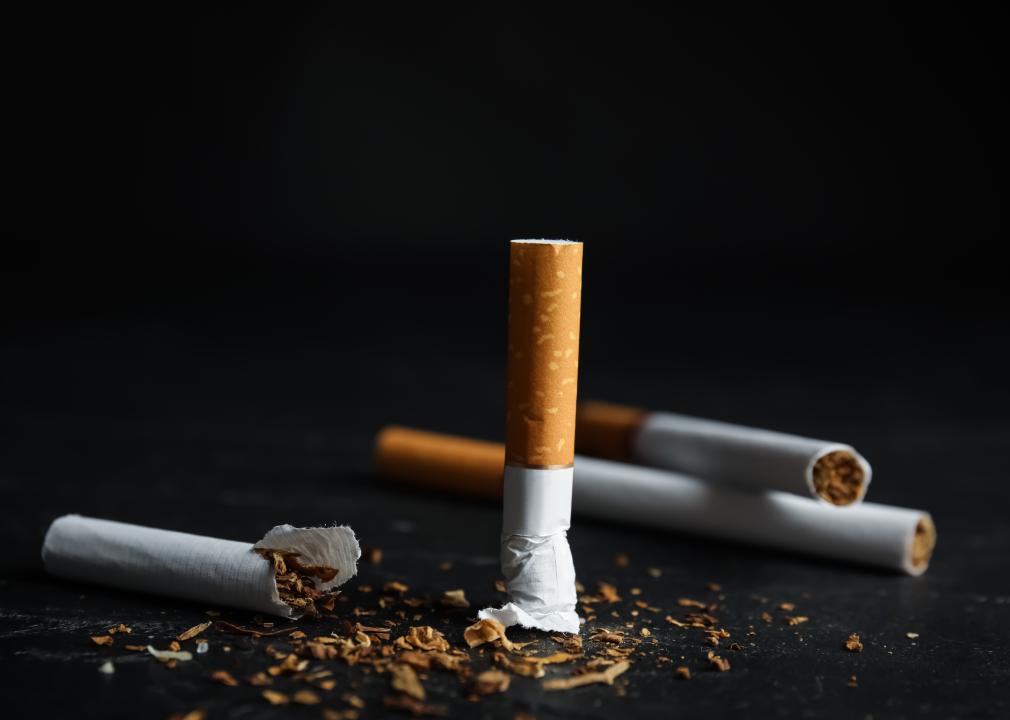 New Africa // Shutterstock
From sketch-comedy star to award-winning writer-director, this horror auteur was prominently featured in an antismoking PSA in 1995.
Jordan Peele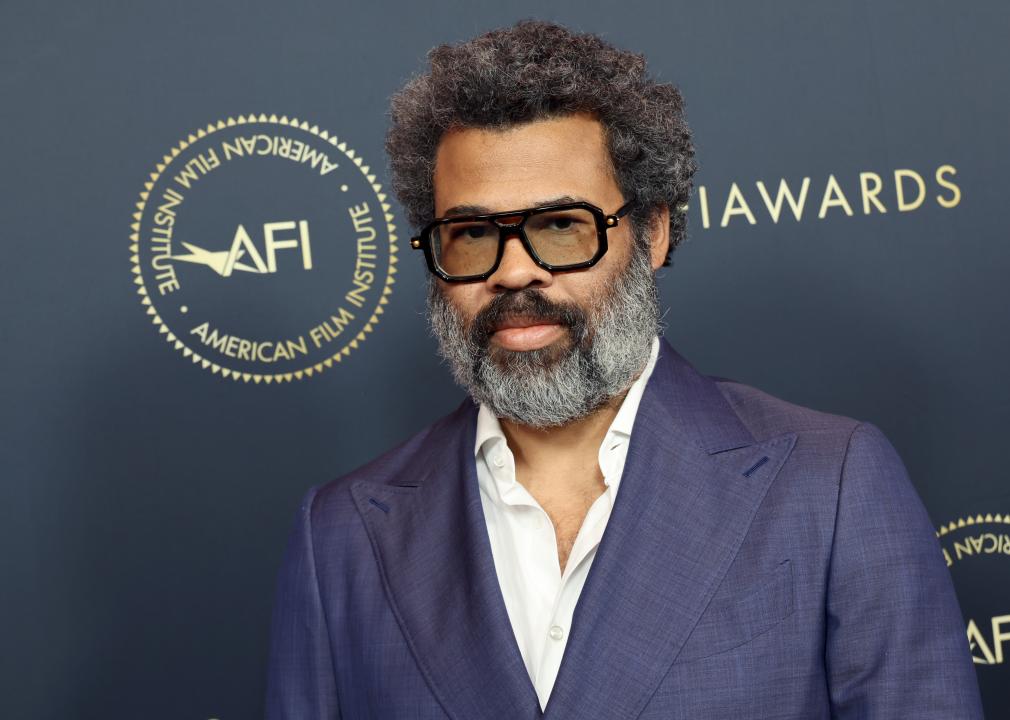 Amy Sussman // Getty Images
Jordan Peele's role as himself in a Smoke-Free Class of 2000 PSA was a brief preview of the screen time he'd get in the future. After often working with Keegan-Michael Key on "Mad TV," the duo later had success with their own Comedy Central sketch show, "Key & Peele," which ran from 2012 to 2015. Soon after, Peele made his directorial debut with the 2017 horror satire "Get Out," which won him the Oscar for Best Original Screenplay.
Pop-Tarts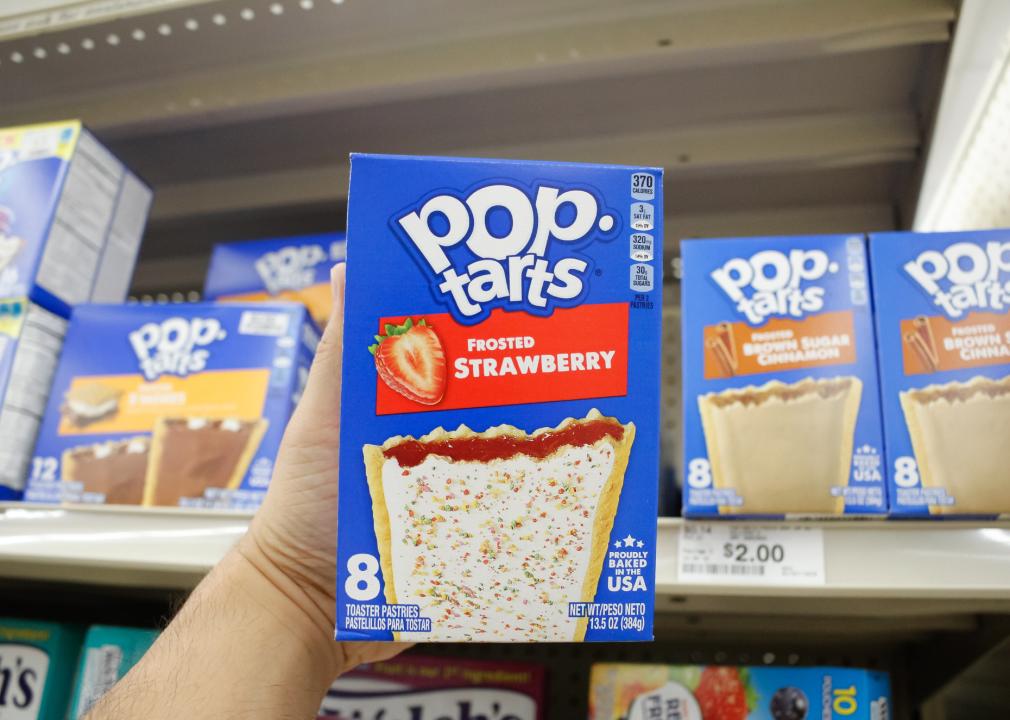 The Image Party // Shutterstock
This actor has appeared in numerous TV and film projects, most notably teaming with Rian Johnson and Christopher Nolan. But one of his first gigs was in an early '90s Pop-Tarts commercial.
Joseph Gordon-Levitt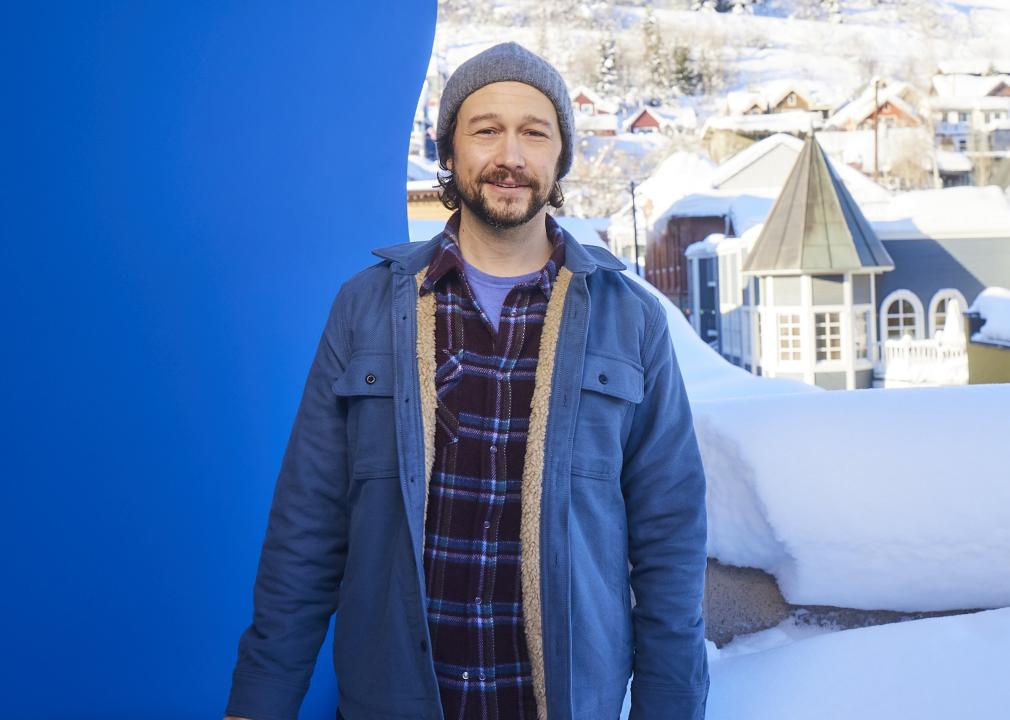 Corey Nickols // Getty Images
Joseph Gordon-Levitt made a name for himself at a young age in the mid-'90s, starring in "Angels in the Outfield" and on the sitcom "3rd Rock from the Sun." But even earlier than that, he appeared in multiple commercials for brands like Pop-Tarts in 1991 and Cocoa Puffs in 1992. His later credits include "10 Things I Hate About You," "500 Days of Summer," "Inception," "Looper," and his directorial debut, "Don Jon."
Coca-Cola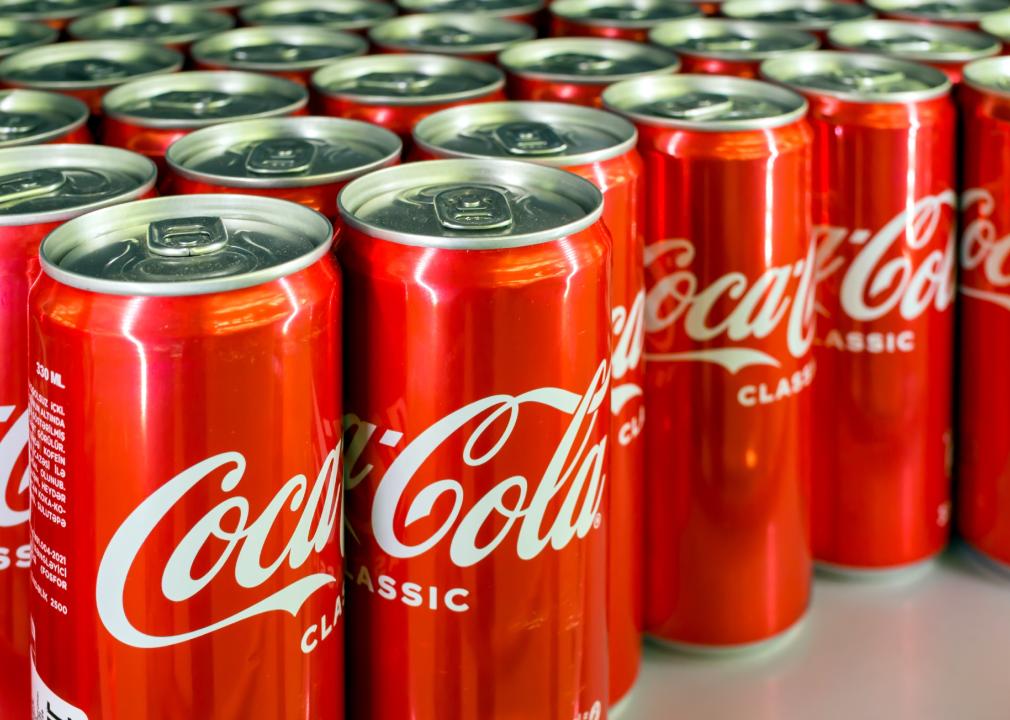 VPales // Shutterstock
This sci-fi superstar knew the value of drinking a cold Coca-Cola after an excellent adventure in a 1983 commercial.
Keanu Reeves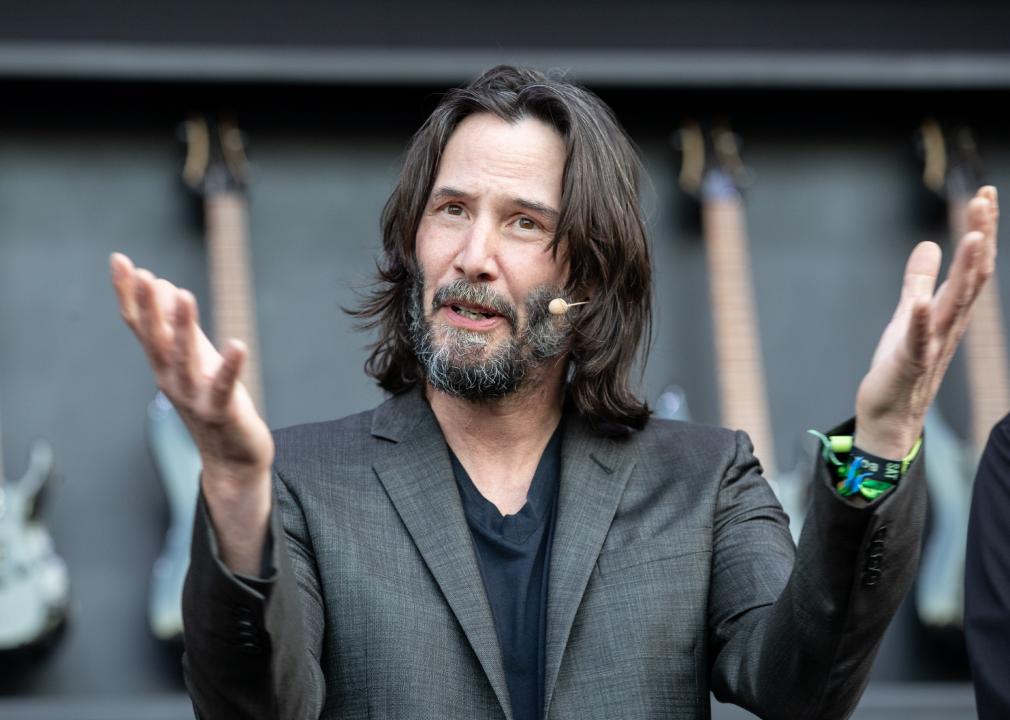 Miikka Skaffari // Getty Images
Commercial spots for products like Coca-Cola and Black's Photography in the '80s predated the roles that made Keanu Reeves famous, like "Bill & Ted's Excellent Adventure" and "Point Break." Later in his career, Reeves became a true Hollywood star with 1994's "Speed" and 1999's "The Matrix." His action movie credentials were solidified with the "John Wick" films in the 2010s and 2020s. Wonder if he still reaches for an ice-cold Coke after a day of hard work.
Porsche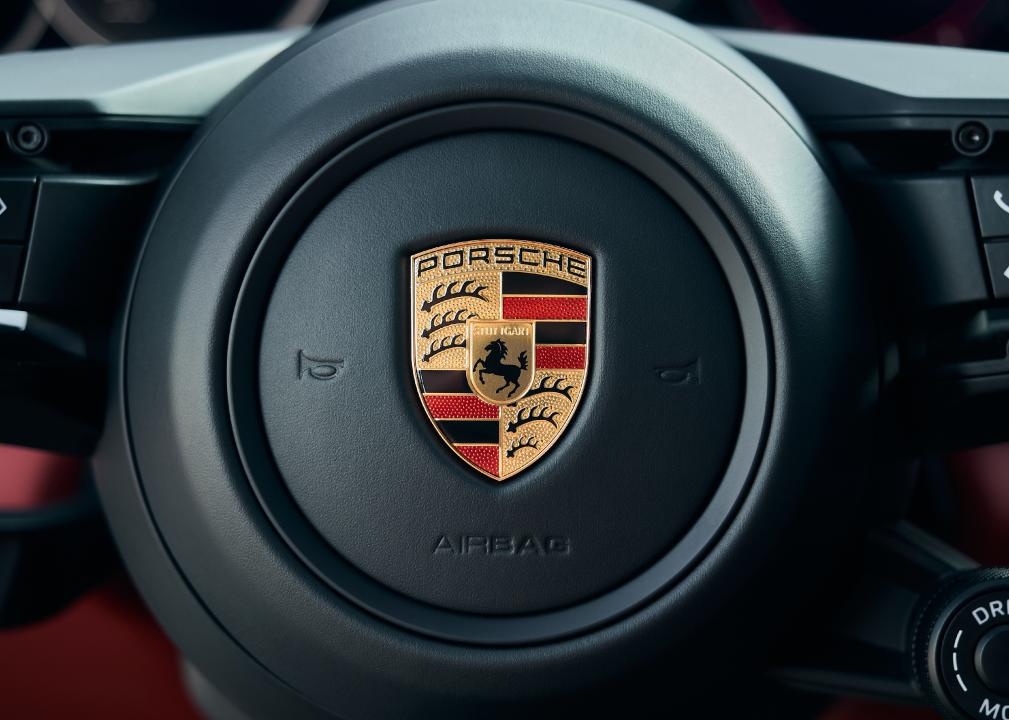 Vlad Kagoshima // Shutterstock
She's known for falling in love with a vampire, but as a child actor, she played a school kid who loved to take rides in her father's Porsche.
Kristen Stewart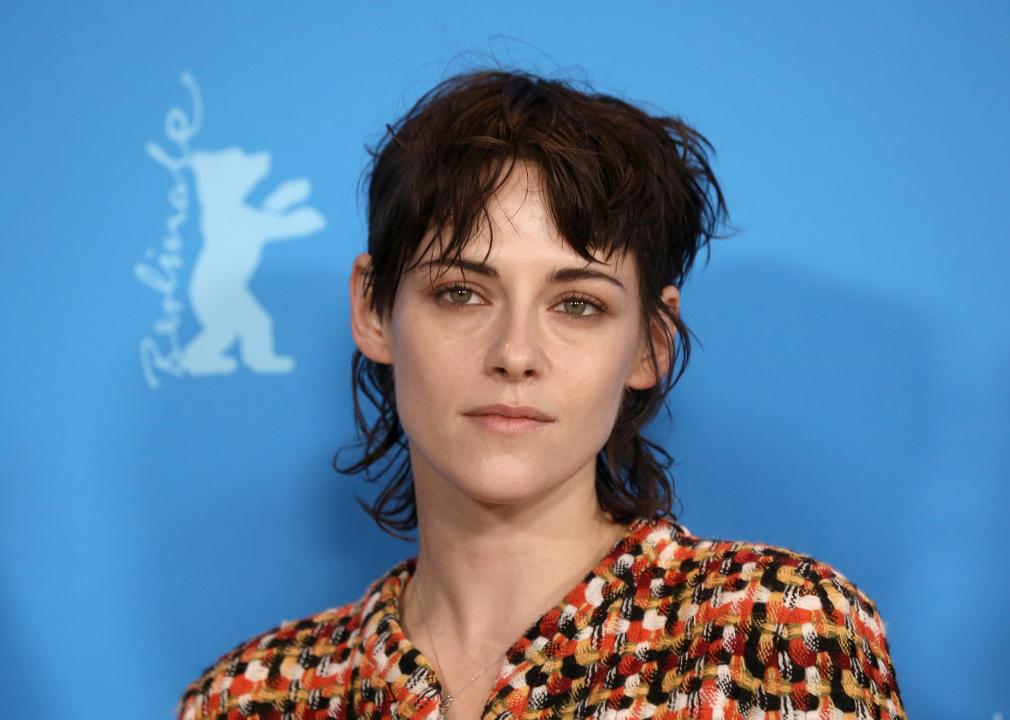 Sebastian Reuter // Getty Images
The same year Kristen Stewart's 2002 Porsche ad hit TV screens, she got her first major film role in David Fincher's "Panic Room" alongside Jodie Foster. Then, in 2008, she became a household name thanks to the "Twilight" films. Since the franchise, Stewart has appeared in more serious roles, even earning her first Oscar nomination for playing Princess Diana in 2021's "Spencer."
Bubble Yum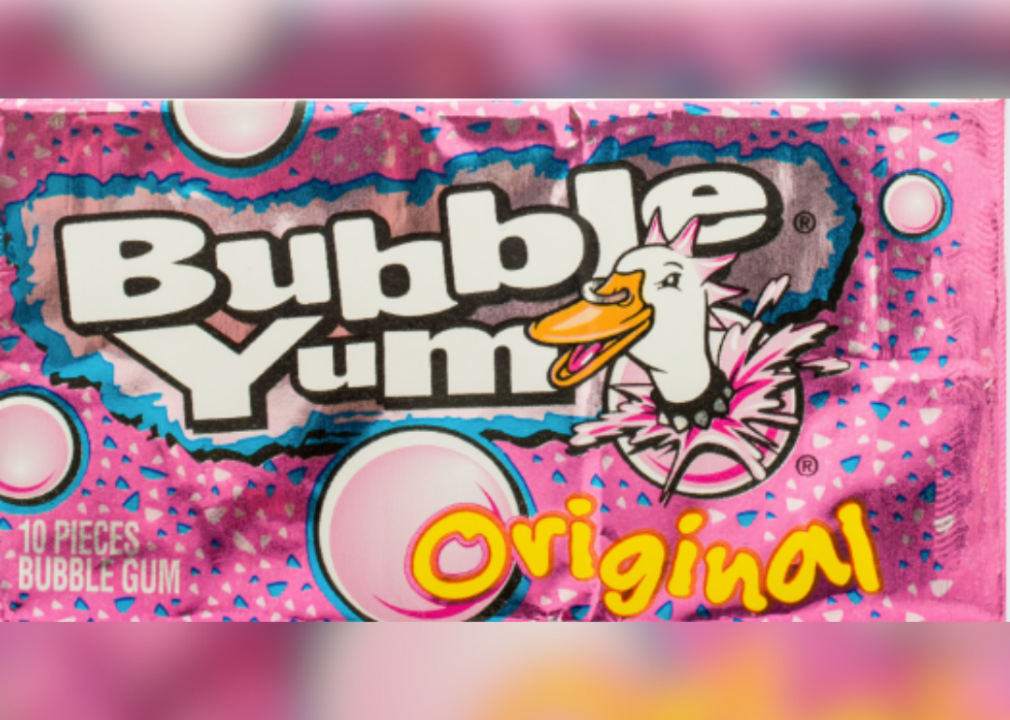 Keith Homan // Shutterstock
The first step of this actor's long journey to winning an Oscar was starring in a number of commercials, like a spot for Bubble Yum where he chews gum and rocks out next to a giant boombox.
Leonardo DiCaprio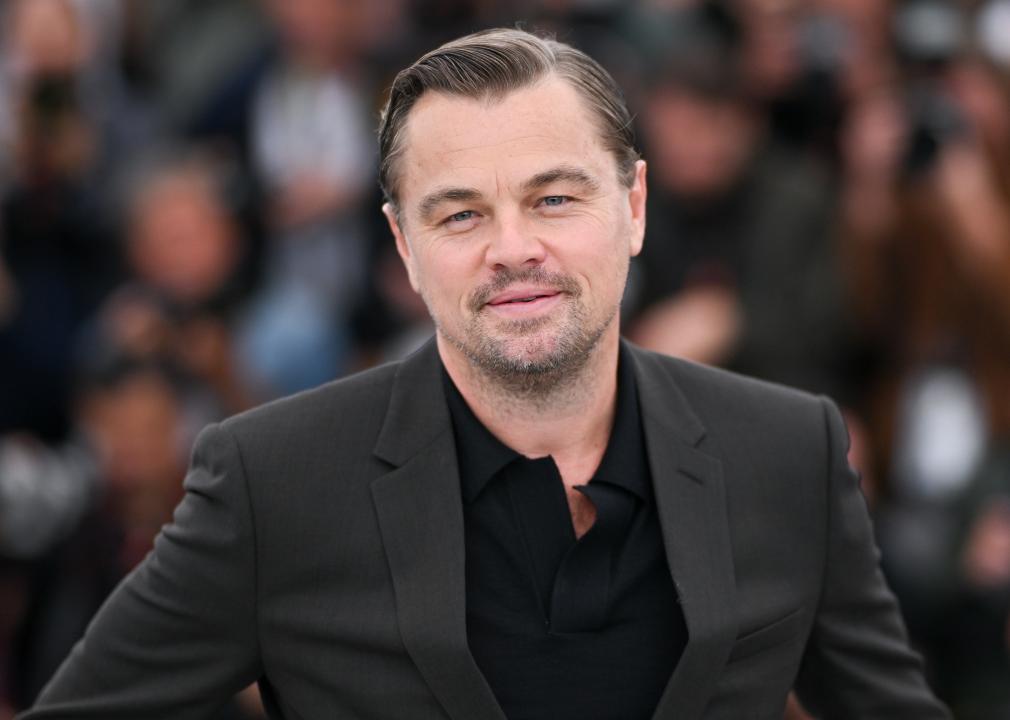 Corbis // Getty Images
Young Leonardo DiCaprio was in several commercials in the late '80s, promoting Bubble Yum, Kraft Fat-Free Singles, and more before booking a recurring gig on "Growing Pains" in the early '90s. His breakthrough role came in 1993's "What's Eating Gilbert Grape," a performance that got the budding actor his first Oscar nomination at just 19. Though he went on to play acclaimed roles in Martin Scorsese films like "The Departed" and "The Wolf of Wall Street," it wasn't until he turned 41 that DiCaprio won his first Oscar for his physically demanding role in 2015's "The Revenant."
Clearasil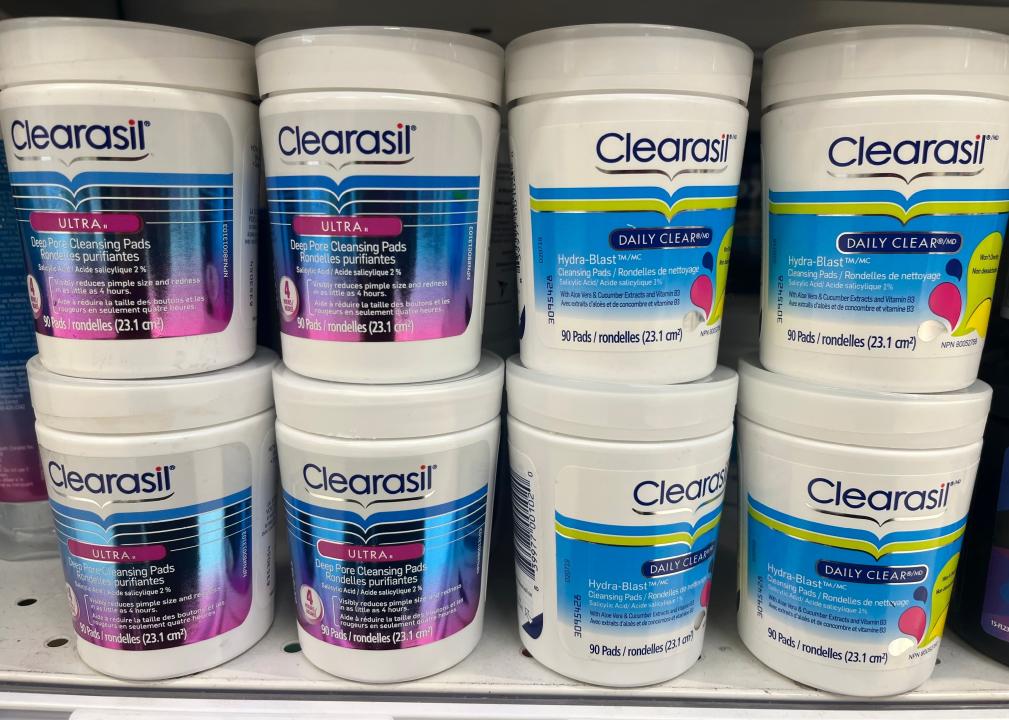 Jenari // Shutterstock
This actor and environmental activist fought acne in an '80s Clearasil commercial before taking on aliens in the Avengers films.
Mark Ruffalo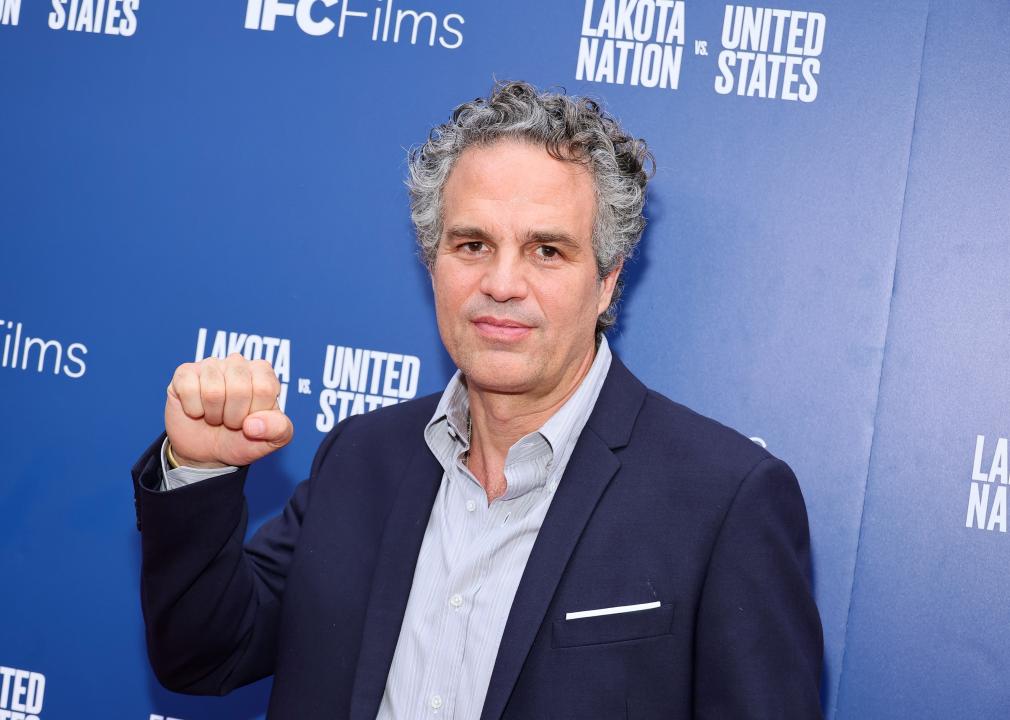 Theo Wargo // Getty Images
Mark Ruffalo followed up his 1989 Clearasil ad with minor TV and film roles before earning critical recognition at the turn of the 21st century thanks to his work with director Kenneth Lonergan in the 1998 play "This Is Our Youth" and the 2000 film "You Can Count on Me." He later reached mainstream audiences in the early 2000s in romantic comedies like "13 Going on 30" and "Just Like Heaven." After "Shutter Island" and "The Kids Are All Right" in 2010, he took on the part of Bruce Banner (aka the Hulk) in 2012's "The Avengers."
Lisa Frank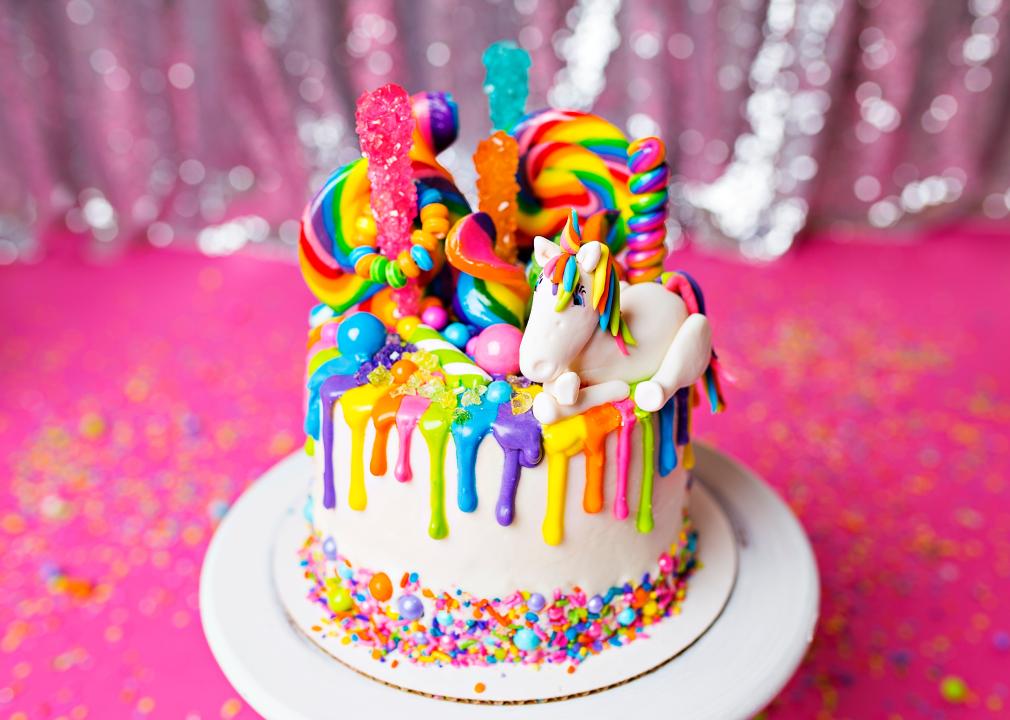 Jordan Lea Photography // Shutterstock
This actor's most famous role took place in the '70s, but as a teen, she appeared in an ad for the iconic '90s brand Lisa Frank.
Mila Kunis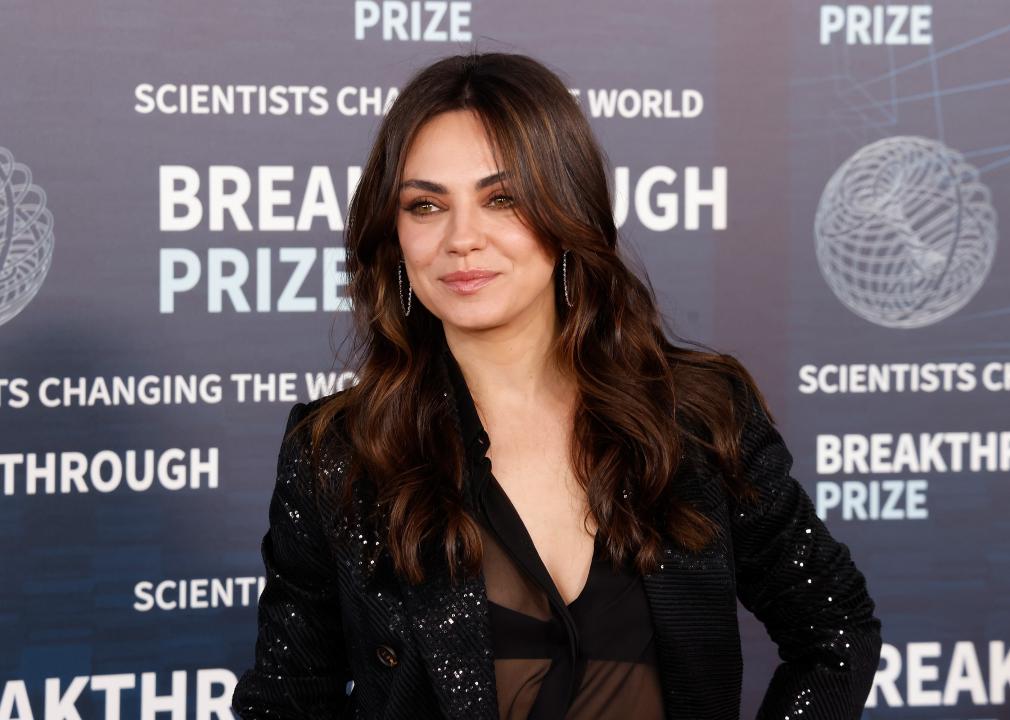 Taylor Hill // Getty Images
After doing commercials for Lisa Frank and Barbie in the mid-'90s, teenage Mila Kunis played bit parts on shows like "7th Heaven" and "Walker, Texas Ranger" before her breakout role as Jackie on "That 70's Show." Since then, her diverse career credits include "Family Guy," "Black Swan," and numerous big-screen comedies, like the "Bad Moms" series.
Atari Lynx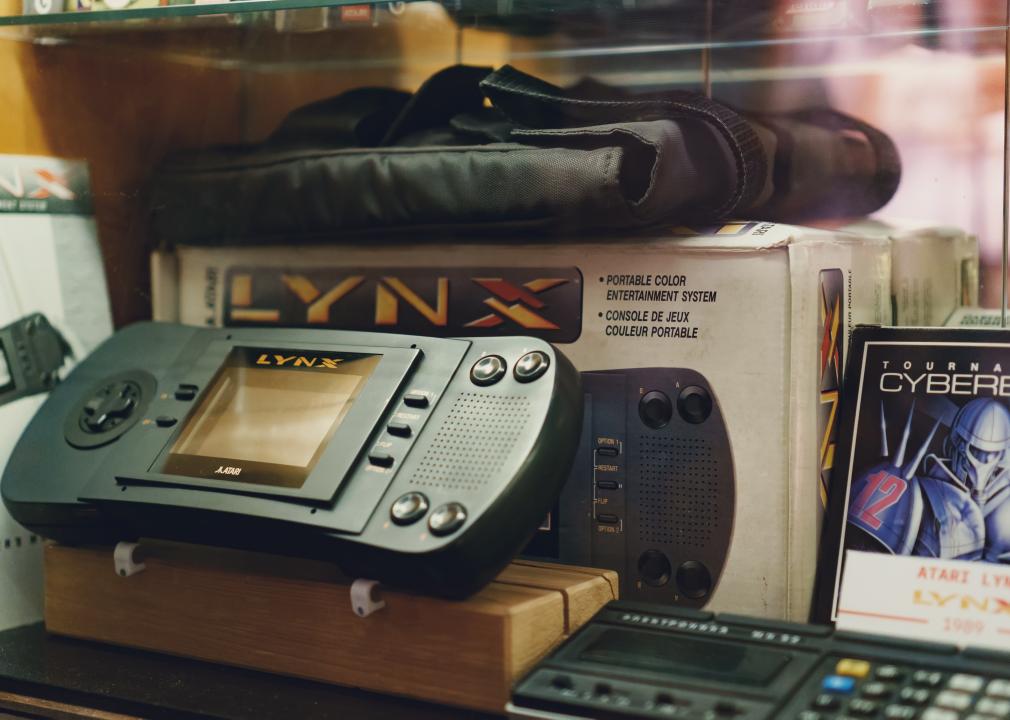 M-Production // Shutterstock
While Atari's Lynx did not stand the test of time after launching in 1989, the actor who appeared in a commercial for the console would become more successful as a famous web-slinging superhero.
Tobey Maguire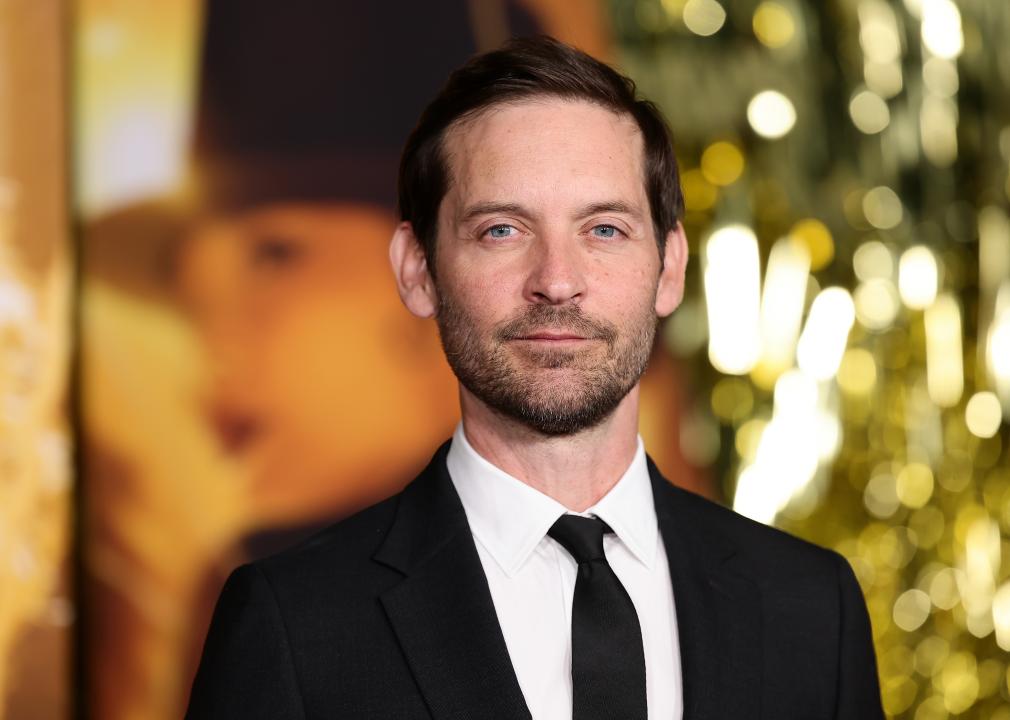 Emma McIntyre // Getty Images
Tobey Maguire did commercials for Atari Lynx and Twister Juice in the early '90s, which is also when he struck a friendship with a young Leonardo DiCaprio as the two found themselves auditioning for the same roles. After appearing in "The Ice Storm" and "Fear and Loathing in Las Vegas" in the late '90s, Maguire reached worldwide stardom as the first live-action Peter Parker in 2002's "Spider-Man," a role he reprised in two sequels and the 2021 Marvel Cinematic Universe film "Spider-Man: No Way Home."
Super Nintendo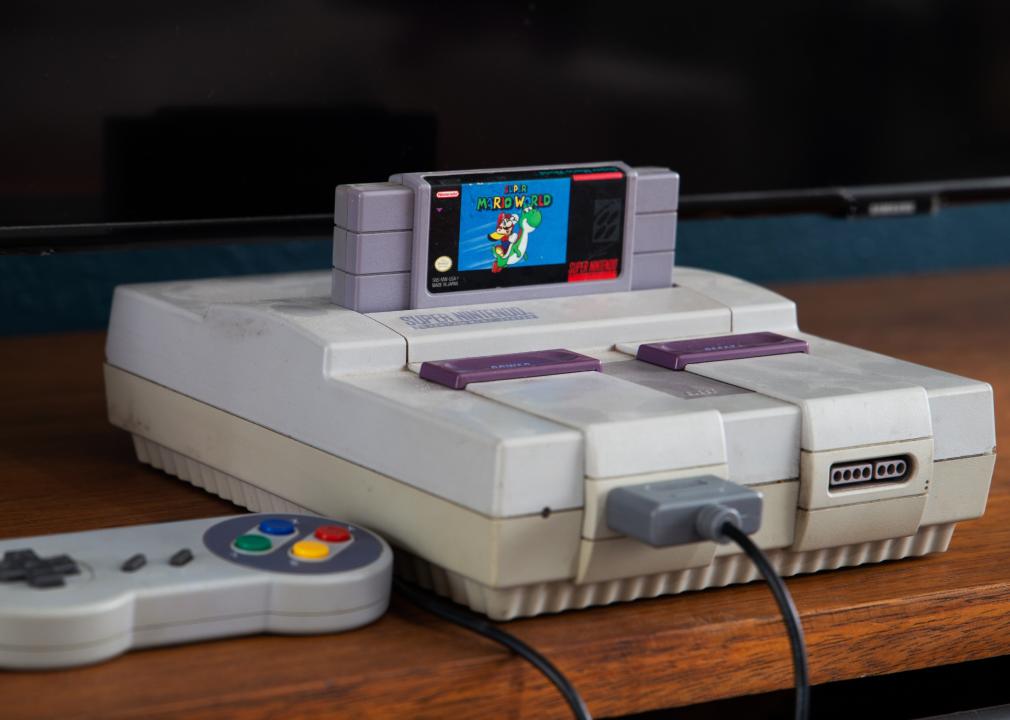 ADVTP // Shutterstock
This actor appears to never age, but his youth does shine through in an early '90s Super Nintendo advertisement.
Paul Rudd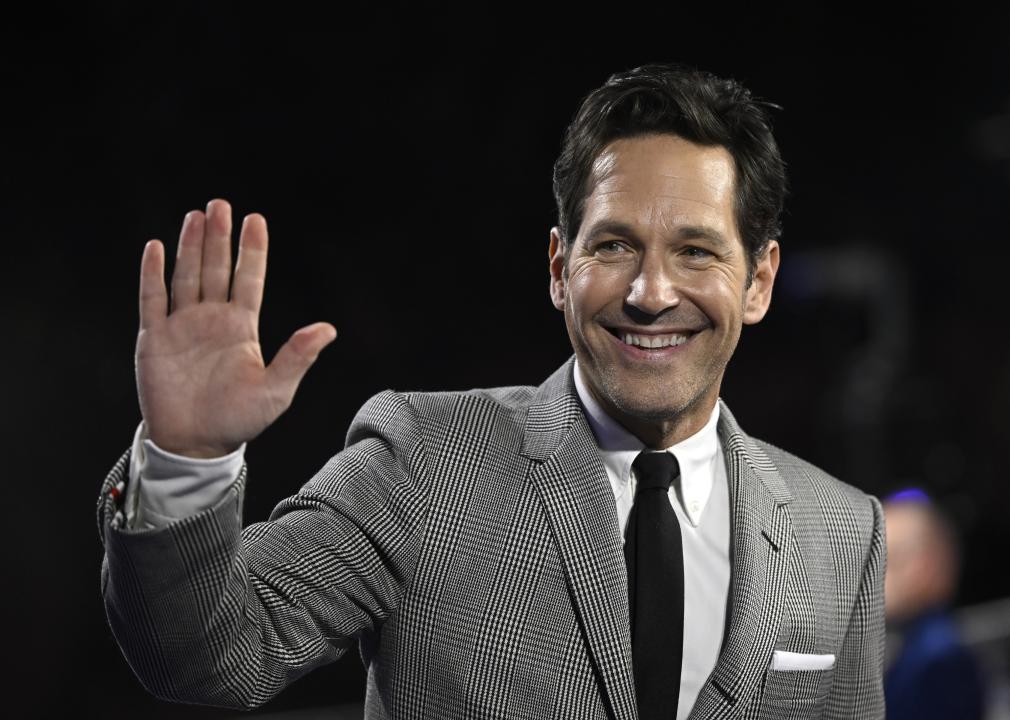 Gareth Cattermole // Getty Images
The ageless Paul Rudd appeared in a 1991 Super Nintendo commercial, four years before his most well-known early film role in 1995's "Clueless." In the 2000s, Rudd became a frequent collaborator of filmmaker Judd Apatow, with parts in "The 40-Year-Old Virgin," "Knocked Up," and "Anchorman: The Legend of Ron Burgundy." These days, you can see Rudd as the Marvel superhero Ant-Man in his titular Marvel series and in the "Avengers" movies.
Burger Boy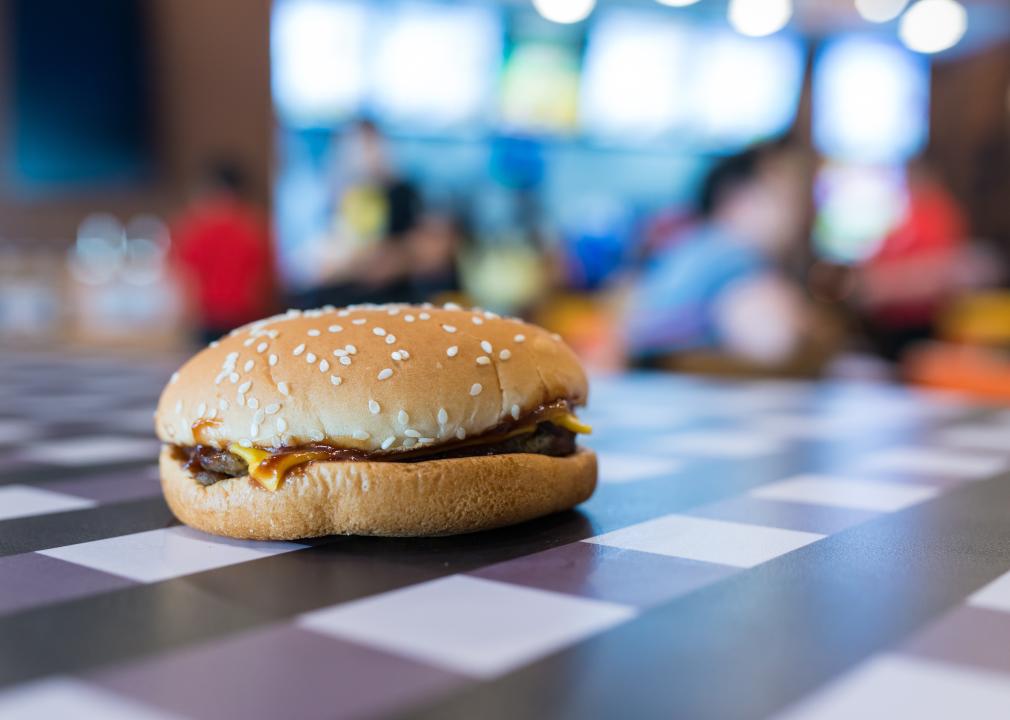 Bullstar // Shutterstock
Before she moved to the United States, this actor appeared in a late '80s commercial for a fast-food chain called Burger Boy in Mexico.
Salma Hayek Pinault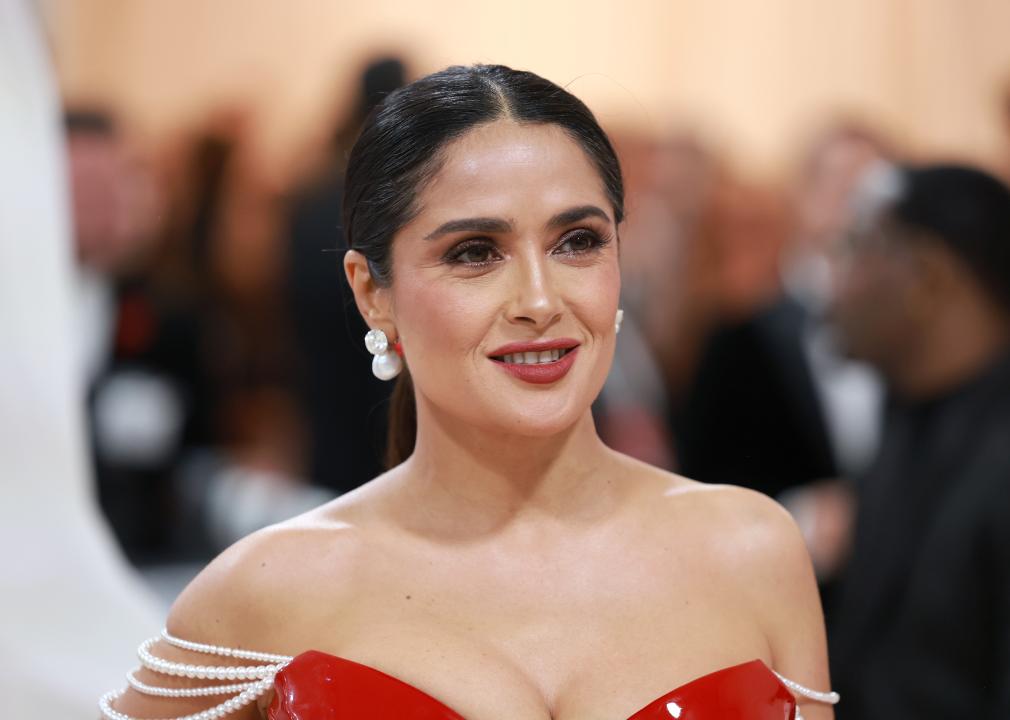 Theo Wargo // Getty Images
After taking on some small parts in Mexico in the late '80s, including a Burger Boy commercial, Salma Hayek Pinault moved to Los Angeles to pursue a Hollywood career. It wasn't until Robert Rodriguez cast her as the lead in 1995's "Desperado" opposite Antonio Banderas that she became a familiar name in Hollywood. Her most critically acclaimed role came in 2002 as Frida Kahlo in "Frida," and her extensive and eclectic filmography has only expanded from there.
Brown's Chicken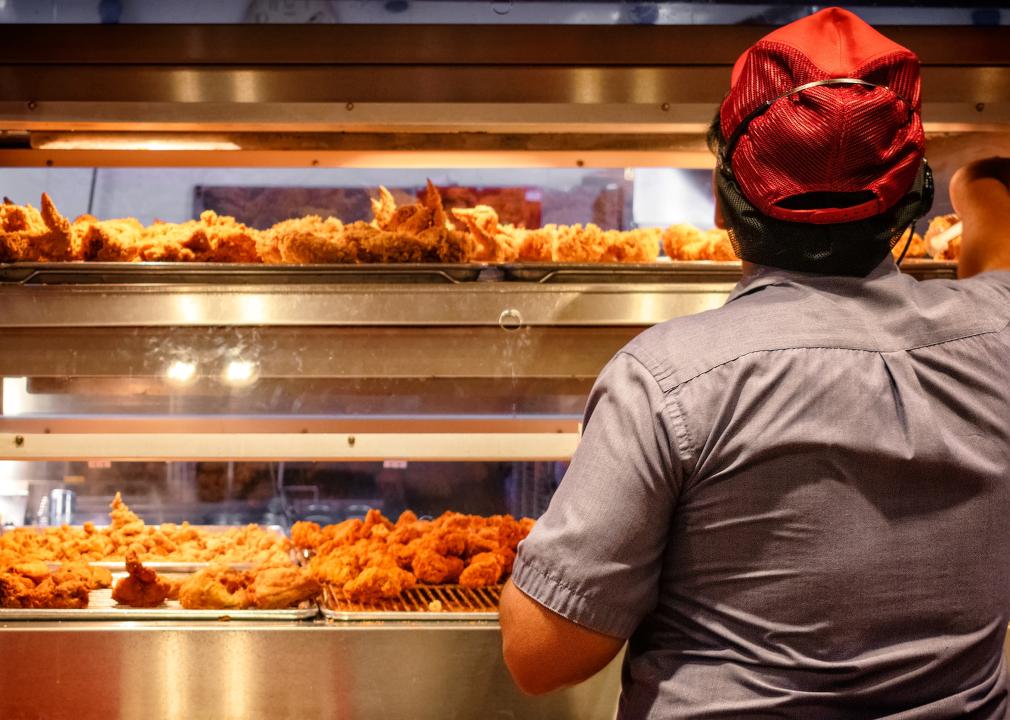 Seika Chujo // Shutterstock
Best known for portraying an eccentric office manager on television, this performer showed off his on-screen comedic timing in a 1989 Brown's Chicken commercial.
Steve Carell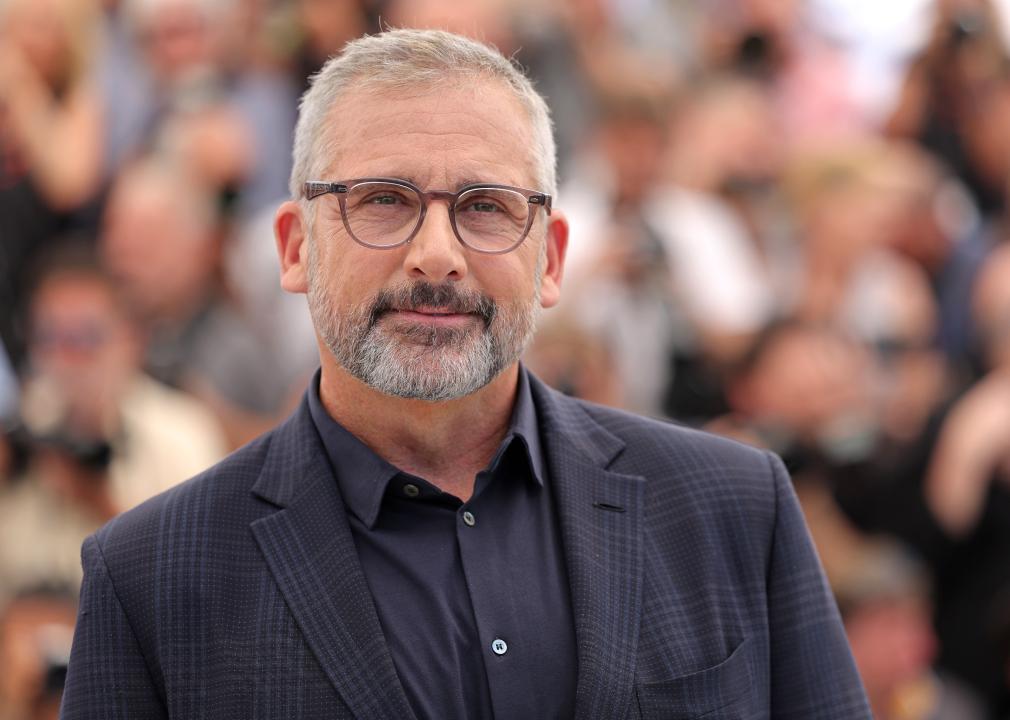 Mike Coppola // Getty Images
After his chicken commercial in the late '80s, Steve Carell started performing with The Second City troupe in Chicago alongside other comedians like Amy Sedaris and Stephen Colbert. That led to roles in comedy shows, including "The Dana Carvey Show" and, most notably, "The Daily Show." Carell then had a surprise hit as the lead in 2005's "The 40-Year-Old Virgin," establishing him as a Hollywood star. Shortly after, Carell took on the part of Michael Scott in "The Office," his longest and most memorable role to date.
Mutual Savings Bank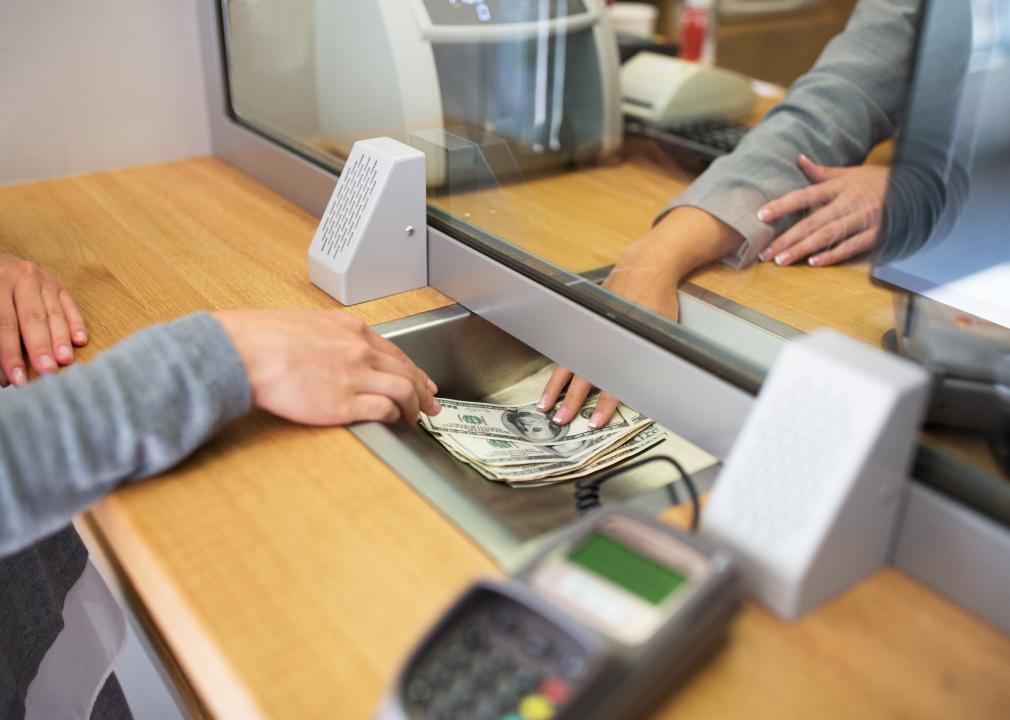 Ground Picture // Shutterstock
Before she roamed the halls of 30 Rockefeller Plaza, this comedian touted the services of Mutual Savings Bank in a 1995 commercial.
Tina Fey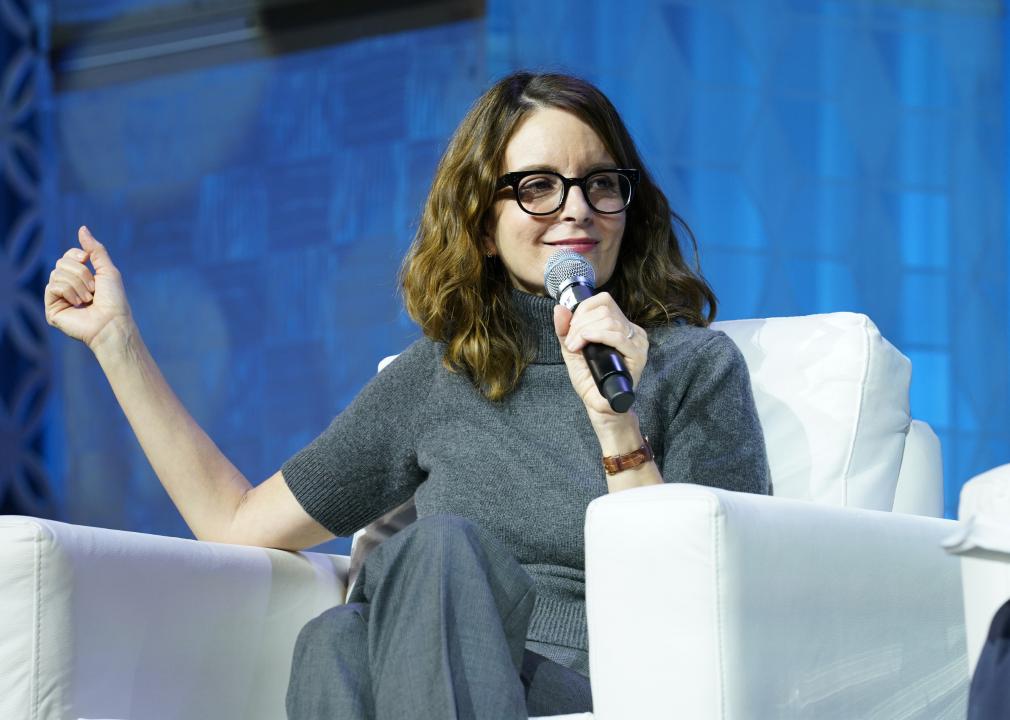 Marla Aufmuth // Getty Images
Tina Fey shot her first commercial a couple of years before she made a name for herself on "Saturday Night Live," starting in 1997. After performing in Chicago with The Second City, Fey landed a job as a writer for "SNL," eventually getting promoted to head writer in 1999 and performing on screen the following year. Fey then wrote and appeared in the hit teen comedy "Mean Girls" in 2004 and eventually left "SNL" to create "30 Rock," a sitcom loosely based on her experiences at "SNL." She occasionally returned to Studio 8H to parody her look-alike, then-vice presidential candidate Sarah Palin.
My Super Sweet 16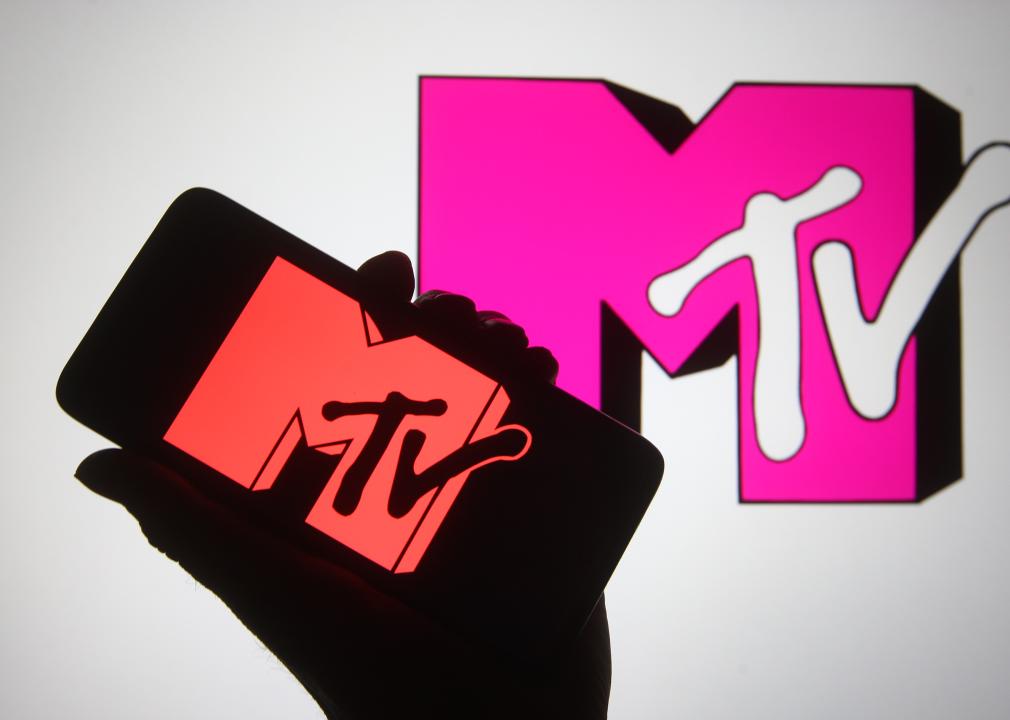 LightRocket // Getty Images
She may have won an Oscar at only 22 years old, but a few years prior, this actor made an appearance advertising MTV's "My Super Sweet 16" reality show.
Jennifer Lawrence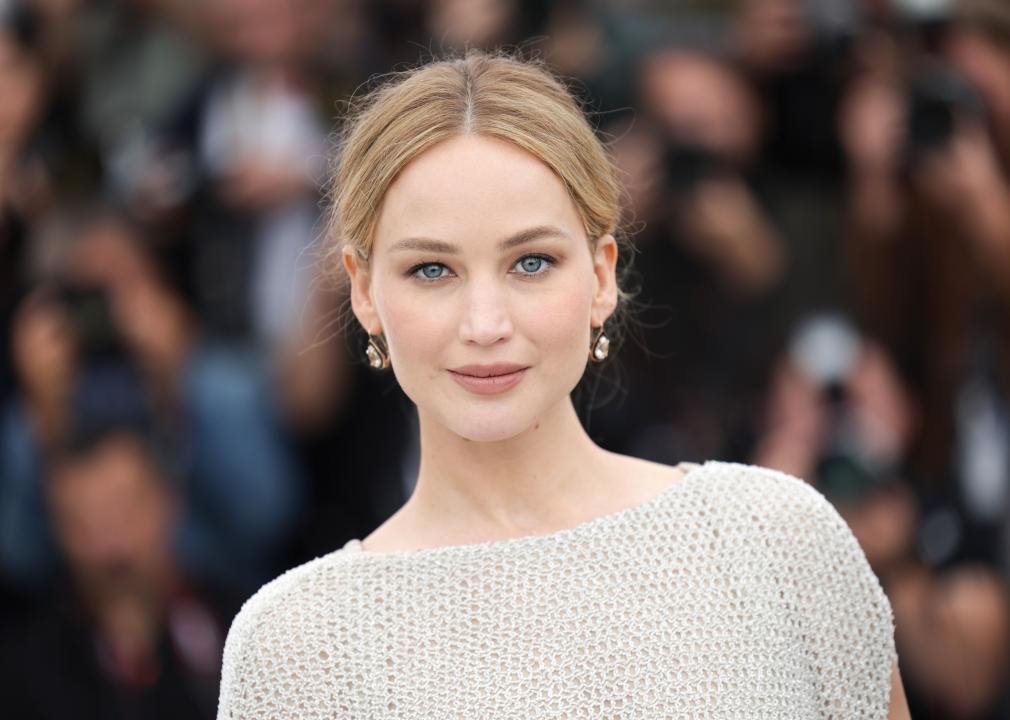 Pascal Le Segretain // Getty Images
Along with her 2005 MTV commercial appearance, Jennifer Lawrence had guest roles on shows like "Monk" and "Medium" early in her career. But it was 2010's "Winter's Bone" that put Lawrence on the map, gaining her an Oscar nomination at age 20. Her roles as Katniss Everdeen in "The Hunger Games" franchise won her international recognition, and her first Oscar win came in 2013 for "Silver Linings Playbook."
Story editing by Jaimie Etkin. Copy editing by Paris Close. Photo selection by Clarese Moller.