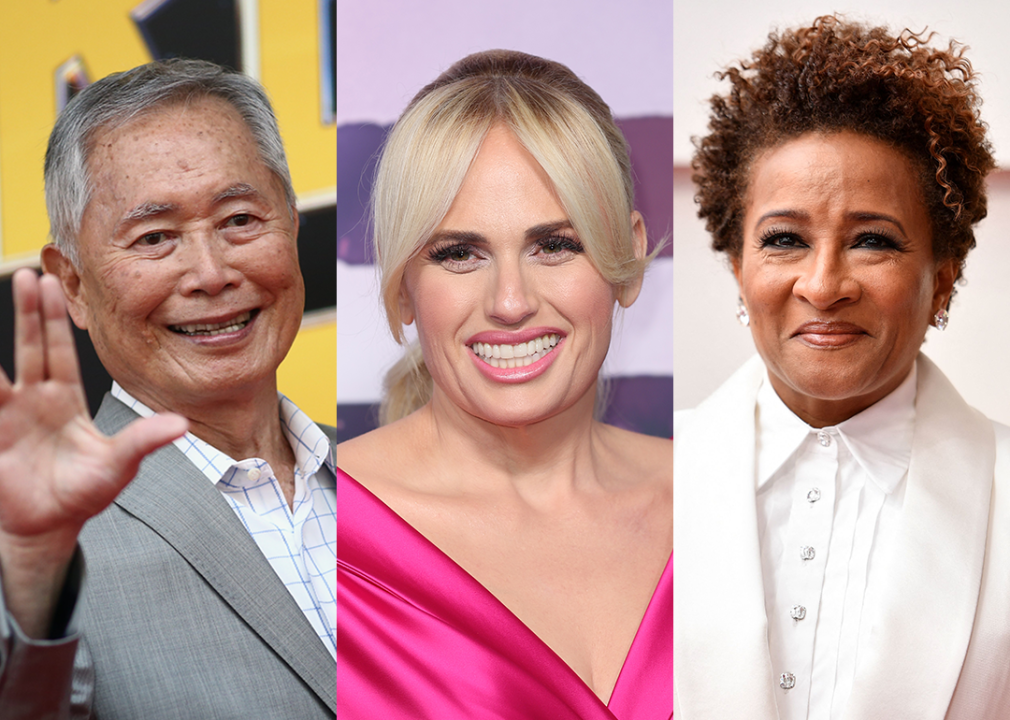 Tommaso Boddi/WireImage // Getty Images; Mike Marsland/WireImage // Getty Images; ANGELA WEISS/AFP via Getty Images
LGBTQ+ people across the U.S. today are coming out at much younger ages compared to prior generations. Even among Gen Zers, the age is trending downward. LGBTQ+ youth between the ages of 13 and 17 are coming out at 13 on average compared to those between 18 and 24 who said they came out at 16 on average, according to a 2022 survey from The Trevor Project, a nonprofit focused on suicide prevention among LGBTQ+ youth.
Of course, when you look at older generations, that number rises even more—older millennials and younger Gen Xers, on average, reported coming out to family at 22 years old while younger baby boomers said it was around 26 years old for them, based on a 2018 study from the Williams Institute at UCLA.
Publicly discussing gender identity and sexual orientation can be sensitive. Even though society is progressing when it comes to acceptance, there are still social and political factors that can make it hard or even dangerous for people to live their lives authentically—which is also true for celebrities.
To acknowledge those challenges and to celebrate being LGBTQ+ at any age, Stacker compiled a list of 20 celebrities who first came out publicly after turning 30, drawing from news accounts, biographies, and interviews with the stars themselves. Of course, some stories on this list are pretty well-known—like that of Ellen DeGeneres or Elliot Page—while others may be less familiar.
Ian McKellen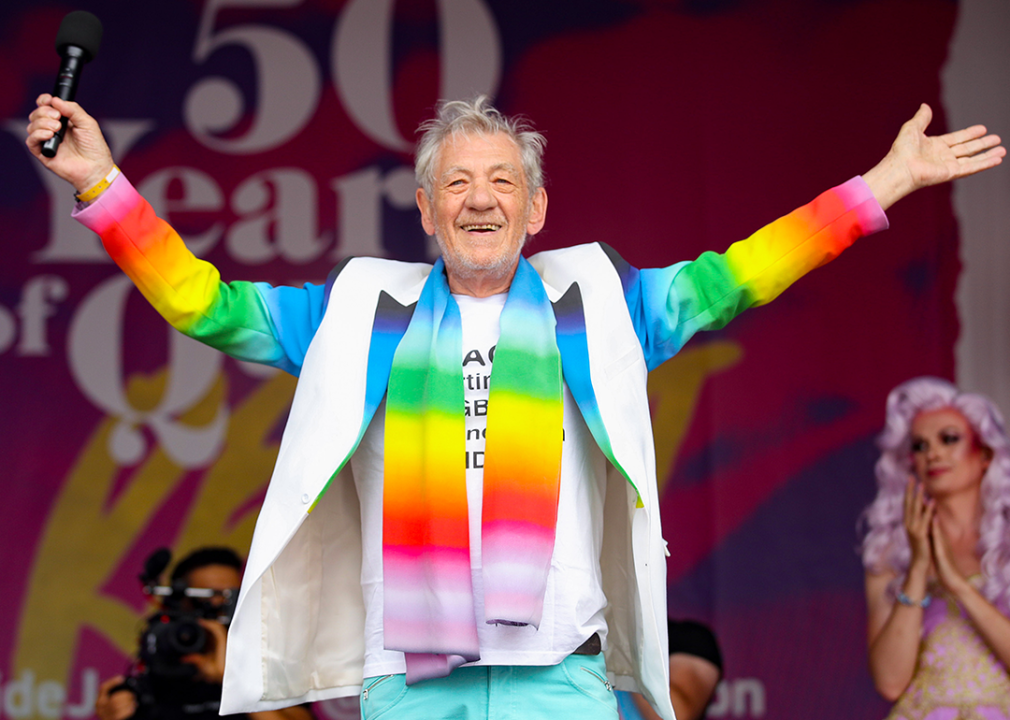 Mike Marsland/WireImage for Pride in London
British icon Sir Ian McKellen, known for his role in the "Lord of the Rings" series, came out as gay in 1988. He shared the news publicly at 48 during a protest against a controversial bill in the U.K. called Section 28 that would've banned local authorities from "promoting homosexuality."
"I certainly would [like to see it repealed]," the actor said at the time. "It's offensive to anyone who is—like myself—homosexual, apart from the whole business of what can and cannot be taught to children."
In 2000, McKellen wrote in The Independent, "The only good thing I can think to say about Section 28 is that it finally encouraged me to come out. A bit late in the day, but it remains the best thing I ever did." The bill was eventually fully repealed in 2003.
Jodie Foster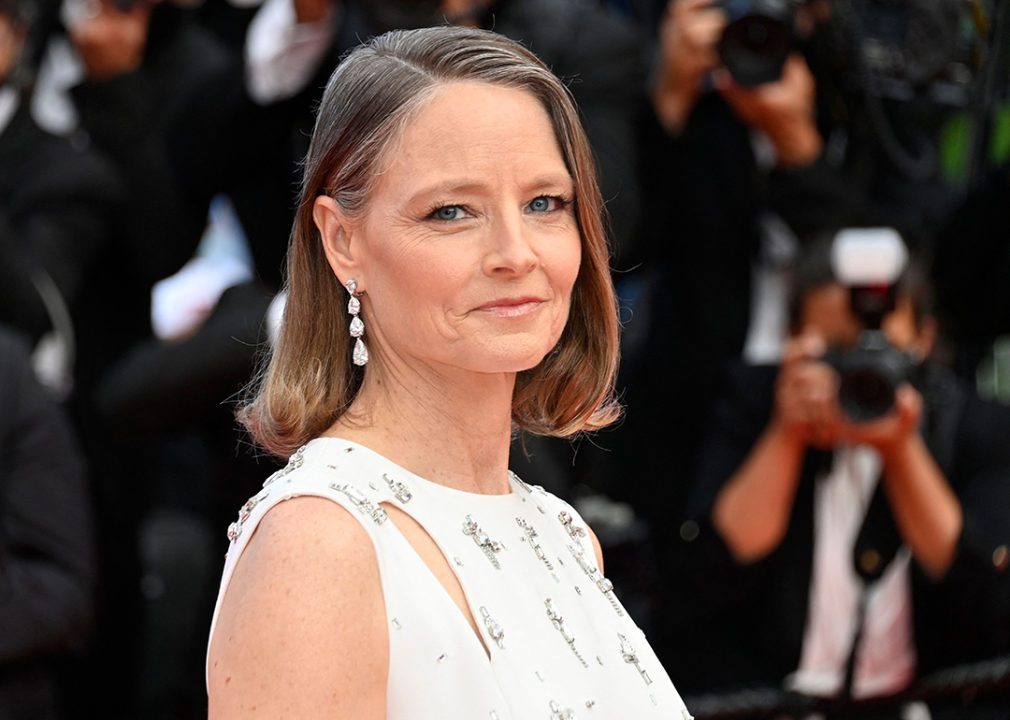 JOHN MACDOUGALL/AFP via Getty Images
Jodie Foster started acting when she was a toddler, but it wasn't until she turned 50 that she confirmed a longstanding rumor about her sexuality. During her acceptance speech at the 2013 Golden Globe Awards, Foster said that her coming out was more for people who didn't know her and that those within her everyday life were aware of her sexuality.
"I already did my coming out about a thousand years ago, back in the stone age," she said. "But now, apparently, I'm told, that every celebrity is expected to honor the details of their private life with a press conference, a fragrance, and a primetime reality show. … If you had been a public figure by the time you were a toddler, if you had had to fight for a life that felt real, and honest, and normal against all odds, then you too might value privacy above all else."
Anderson Cooper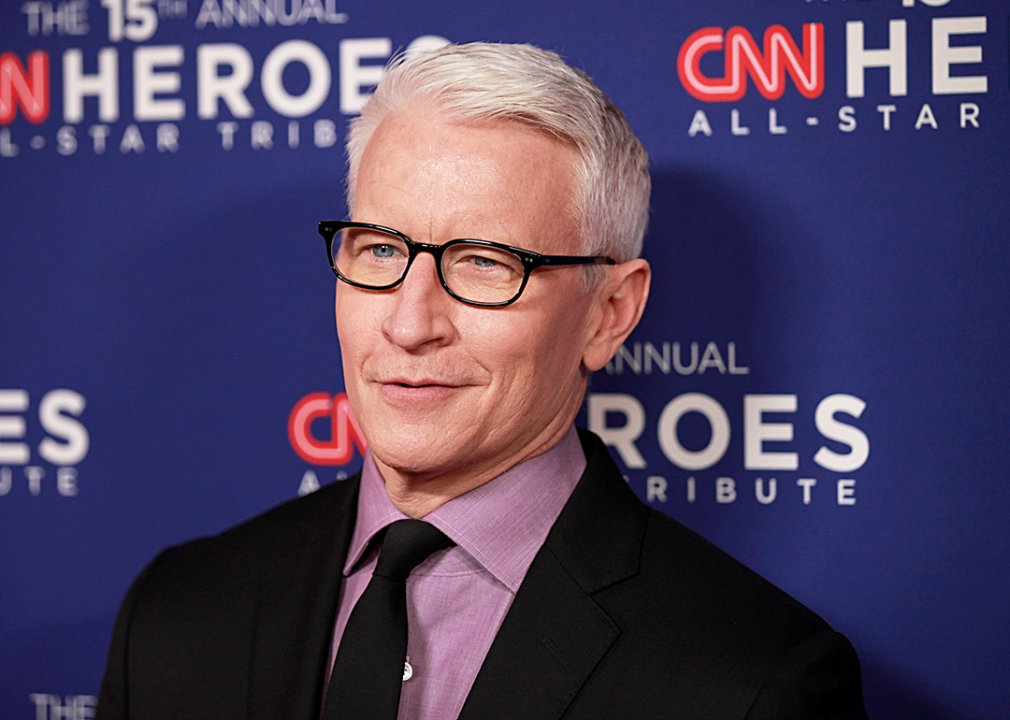 Dominik Bindl // Getty Images
News anchor and TV host Anderson Cooper came out publicly as gay at the age of 45. In a 2012 statement to friend and blogger Andrew Sullivan, Cooper, whose sexuality had also long been speculated about, wrote, "It's become clear to me that by remaining silent on certain aspects of my personal life for so long, I have given some the mistaken impression that I am trying to hide something … The fact is, I'm gay, always have been, always will be, and I couldn't be any more happy, comfortable with myself, and proud."
Like Foster, Cooper noted that family, friends, and colleagues had known he was gay for a long time. In a 2021 CNN interview, he said he'd had trouble accepting and embracing his sexuality fully until after he attended college. Now, he says, "I think being gay is one of the blessings of my life. And it made me a better person."
Da Brat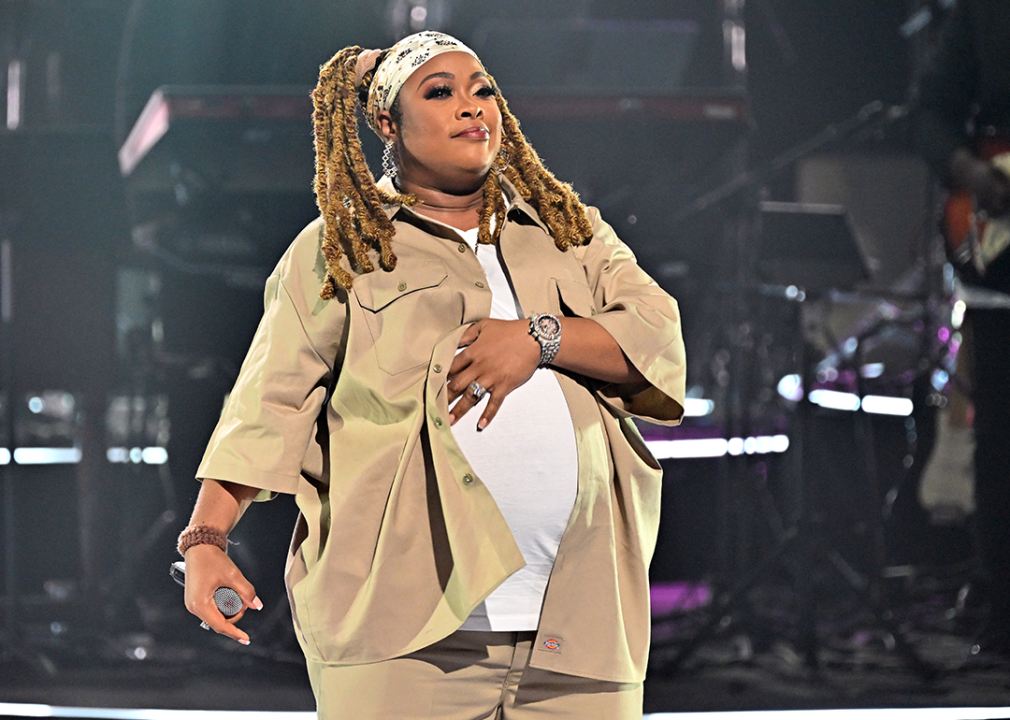 Paras Griffin // Getty Images for Black Music Honors
In March 2020, rapper Da Brat came out just before her 46th birthday via Instagram, sharing an emotional post about her girlfriend, Jesseca "Judy" Dupart, and the birthday gift she received from her (a Bentley).
According to the artist, despite speculation about her sexuality over the years, she was comfortable keeping things private. However, because her partner is very active on social media, she felt she needed to "meet [her] in the middle," she told Variety in June 2020. (Dupart had also shared a sentimental message and video on Instagram of her gift for Da Brat the day before the rapper shared her post.) The couple eventually married in February 2022.
While it wasn't Da Brat's original plan to go public with her relationship, she told Variety that she feels a weight has been lifted, and she hopes to encourage others to live their truth. "It feels good to share with the world when you're happy," she said.
David Hyde Pierce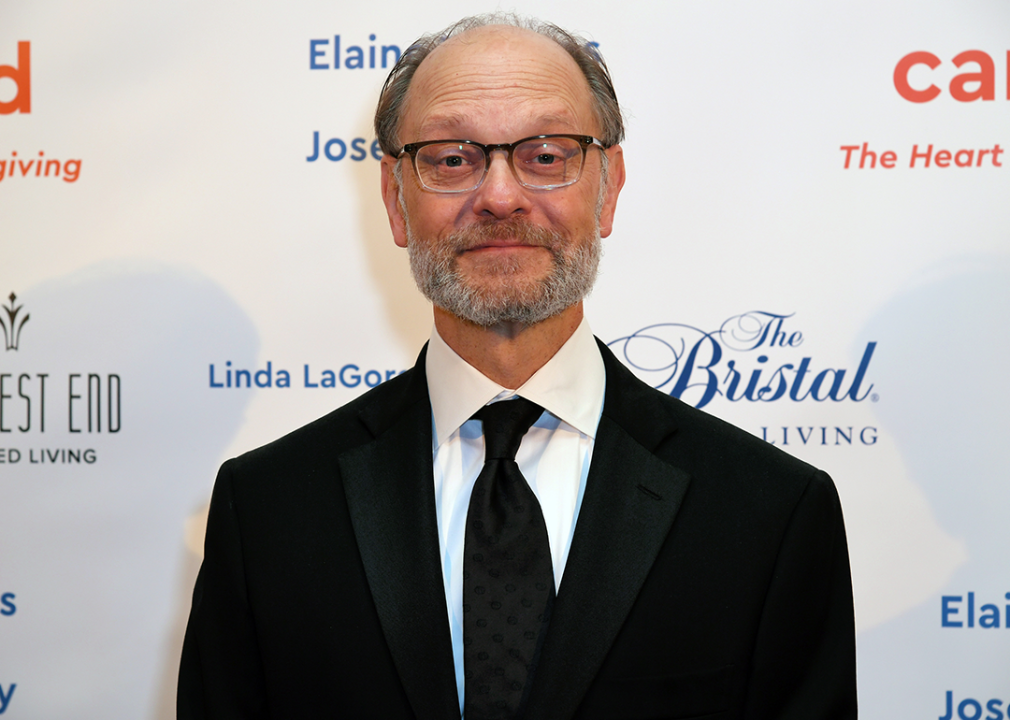 Chance Yeh // Getty Images for CaringKind
"Frasier" actor David Hyde Pierce came out publicly in 2007. For years, there was growing speculation about the actor's sexuality, which he addressed when accepting a Tony Award for his performance in the musical "Curtains" at the age of 48. At the end of his speech, Pierce thanked his partner Brian Hargrove, sharing that they'd been together for 24 years.
"I will readily admit that I probably should've been more vocally public sooner than I was," Pierce said when asked about coming out in an interview with Vulture in 2017. "Part of that was my upbringing. Part of it was the desire of an actor to not be pigeonholed."
In the small window in 2008 when it was possible, shortly before California banned same-sex marriage via Proposition 8, Pierce and Hargrove got married. After the proposition was passed, Pierce was vocal about his frustration surrounding the ruling, which was eventually repealed. "Can you imagine if you're married the people in your state getting together and saying, 'No, you're not'?" he said on "The View" in 2009. "It was a very angry-making decision."
Wanda Sykes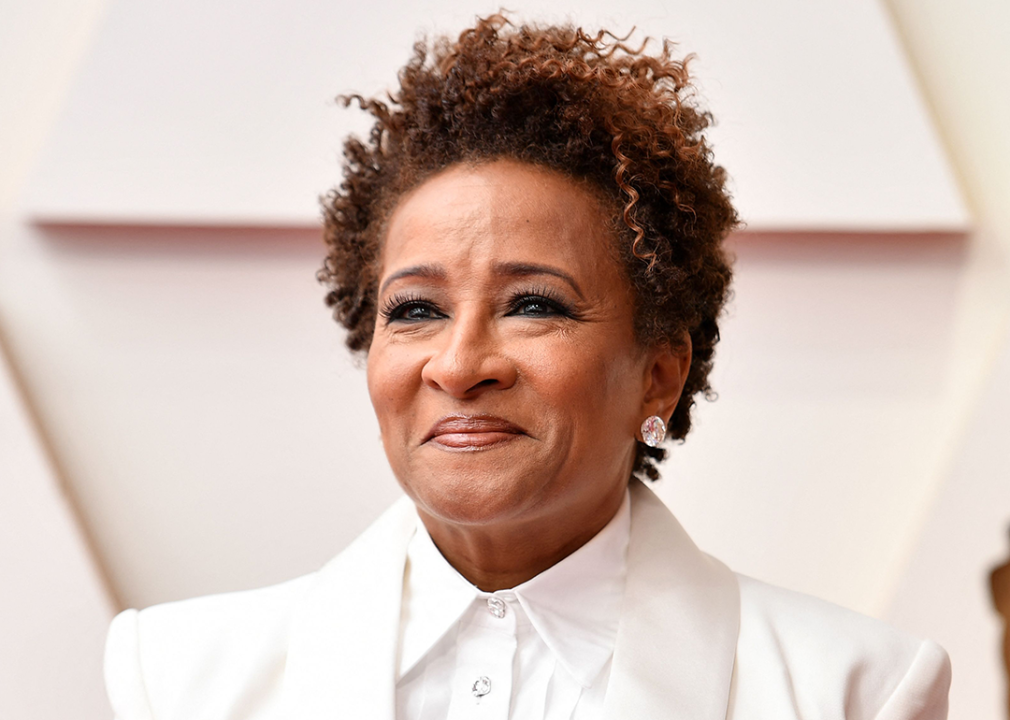 ANGELA WEISS/AFP via Getty Images
Comedian Wanda Sykes also came out in her 40s during a speech in 2008 at a rally in Las Vegas, protesting Proposition 8. It was something she hadn't planned on doing. "I kind of shocked myself," the comedian told Piers Morgan in 2011 looking back on coming out at 44. "I was in the middle of it, and it was from anger." During the rally, Sykes revealed she'd married her wife, Alex, a few weeks prior.
In 2013, Sykes shared with Oprah Winfrey that she'd repressed her sexuality into her adulthood before coming out to her parents at 40. In an essay for Winfrey's OprahMag.com, Sykes wrote: "My advice for anyone in the process of coming out? … Know that there's places and people who will love you—and you can and you will have an amazing life."
George Takei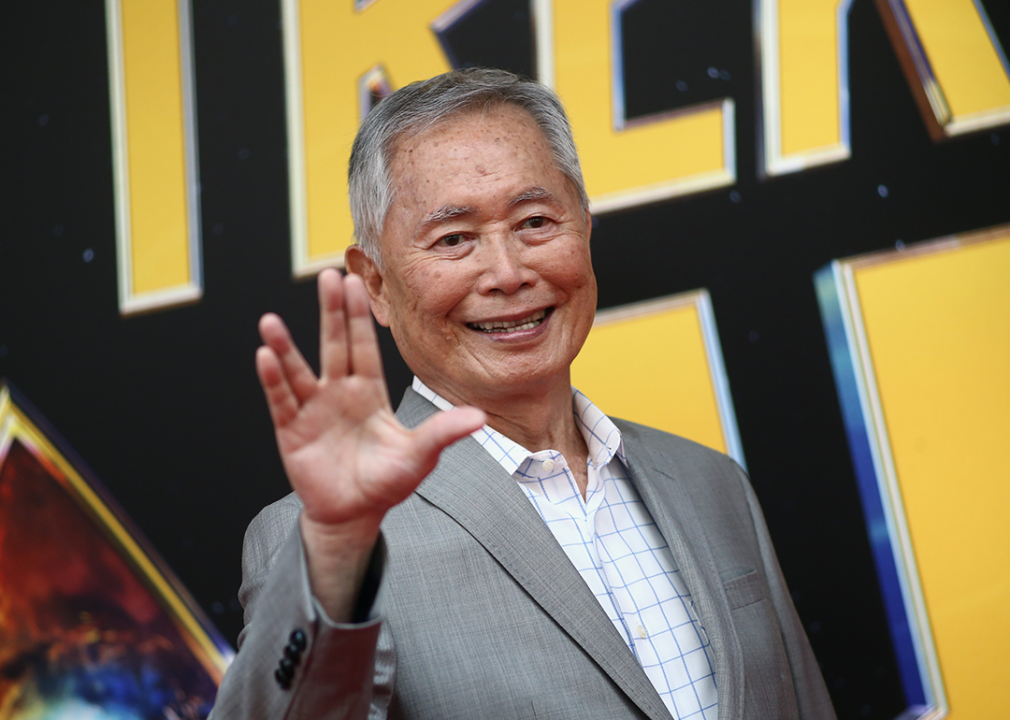 Tommaso Boddi/WireImage // Getty Images
Like Sykes, gay marriage laws moved "Star Trek" actor George Takei to come out in 2005. In an interview with Frontiers magazine, the then-68-year-old actor revealed he had been in a relationship with his partner, Brad Altman, for 18 years. Though Takei acknowledged their relationship was an open secret of sorts in Hollywood and in the Japanese American community, he said he came out in the hopes he "might be able to contribute to the gay community as [he has] to the Japanese American community and to the Civil Rights Movement."
At the time, he was more subtle about that choice, saying, "Because of the changing public and political climate I think we need to get the numbers." But 18 years later, in a 2023 interview with The Stage, Takei revealed that his decision was specifically spurred by then-California Gov. Arnold Schwarzenegger rejecting a bill to legalize gay marriage. "I was so angry that I spoke to the press for the first time as a gay man at the age of 68," he said.
Robin Roberts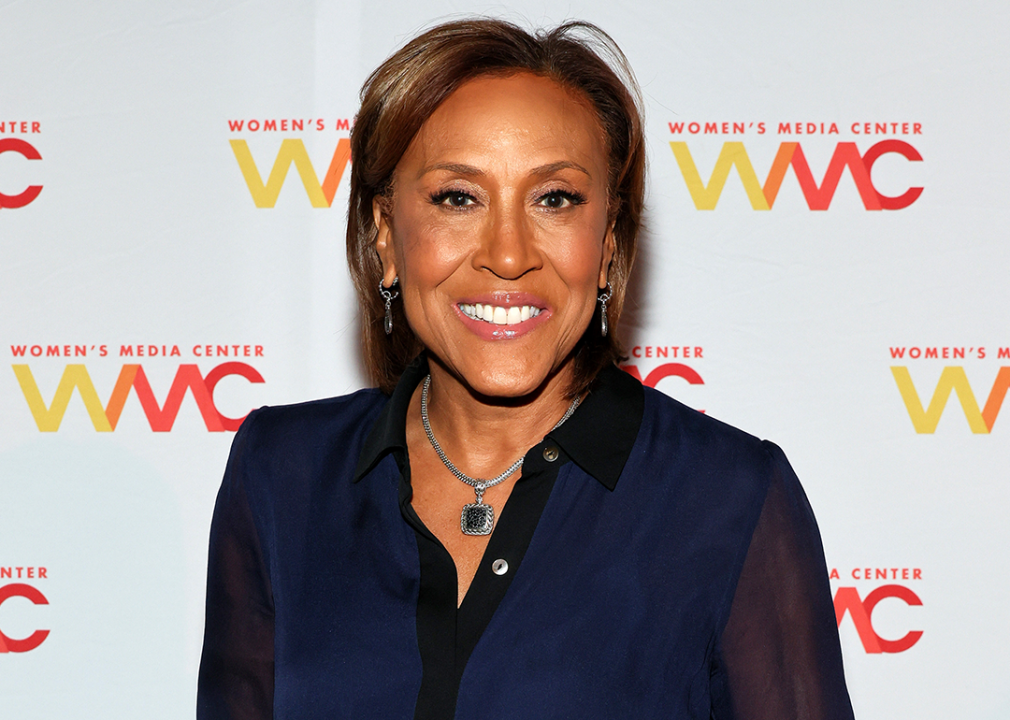 Dia Dipasupil // Getty Images
After surviving breast cancer and a life-saving bone marrow transplant (which she needed as a result of myelodysplastic syndrome, a rare blood disorder), news anchor Robin Roberts revealed her sexuality subtly, but publicly, in a 2013 Facebook post at the age of 53.
"At this moment I am at peace and filled with joy and gratitude," the "Good Morning America" host wrote. "I am grateful for my entire family, my longtime girlfriend, Amber, and friends as we prepare to celebrate a glorious new year together."
A decade later, Roberts and Amber Laign got married. "I could not have imagined as a young girl growing up in Mississippi that I'd be sitting here with you in New York City, with my fiancée who is a woman, and freely, openly and passionately talking about it," Roberts told The New York Times just before their September 2023 wedding.
Clive Davis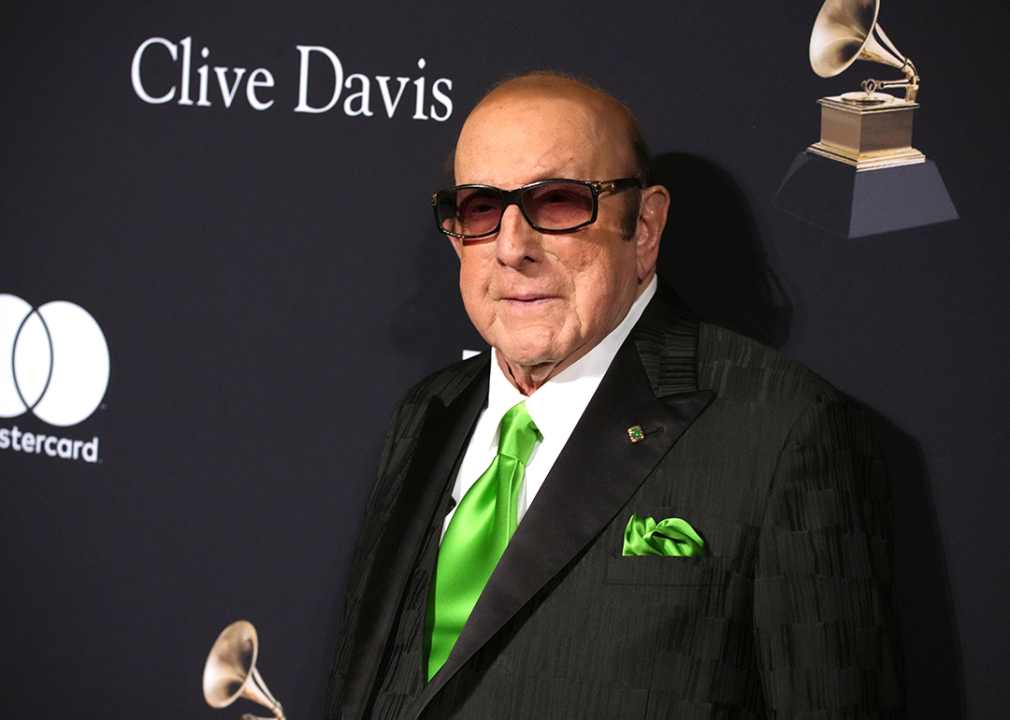 Jeff Kravitz/FilmMagic // Getty Images
Grammy-winning producer and music mogul Clive Davis was 80 when he came out as bisexual in his 2013 autobiography "The Soundtrack of My Life." After being married to two women and having four children between 1956 and 1985, Davis wrote that he entered into a monogamous relationship with a man from 1990 to 2004. He also said he'd been in subsequent relationships with men since.
While promoting the book, Katie Couric asked Davis why it took him so long to come out. He clarified that he didn't hide his relationships with men from his children or close friends, but was nervous to come out as bisexual due to the "pervasive attitude" that, "You're either gay, you're straight, or you're lying." Davis added that he hoped coming out publicly would lead to a better understanding of bisexuality in general. "You don't have to be only one thing or another," he told Couric. "For me, it's the person."
Rebel Wilson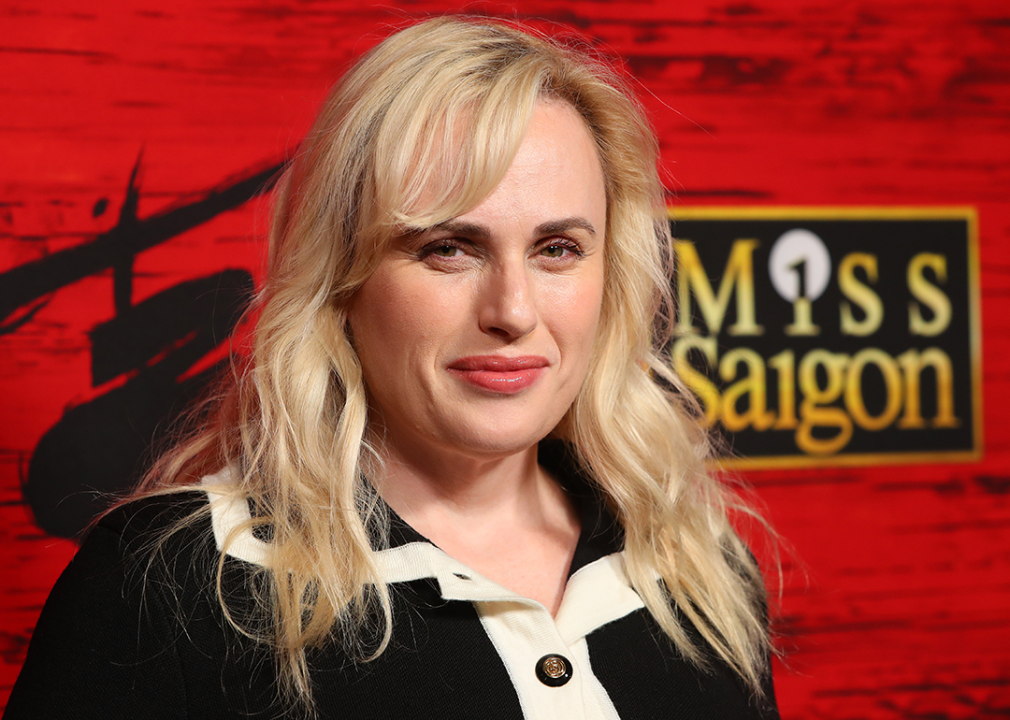 Lisa Maree Williams // Getty Images for Opera Australia
Australian actor and comedian Rebel Wilson came out publicly at the age of 42, but it wasn't exactly her choice. In 2022, she posted a photo on Instagram with her now-fiancée Ramona Agruma with a caption that read, "I thought I was searching for a Disney Prince … but maybe what I really needed all this time was a Disney Princess." Unfortunately, it came to light that Wilson was forced to speak about their relationship after an Australian publication reached out to her about it and she feared being outed.
In a 2023 interview with People magazine, Wilson further defined her sexuality a bit. "I think sexuality is so complex and nuanced than just saying straight or gay. I like the word fluid," she said. "I still don't know 100 percent what category I would fit in. I'm just in a great same-sex relationship now, and it's awesome."
Neil Patrick Harris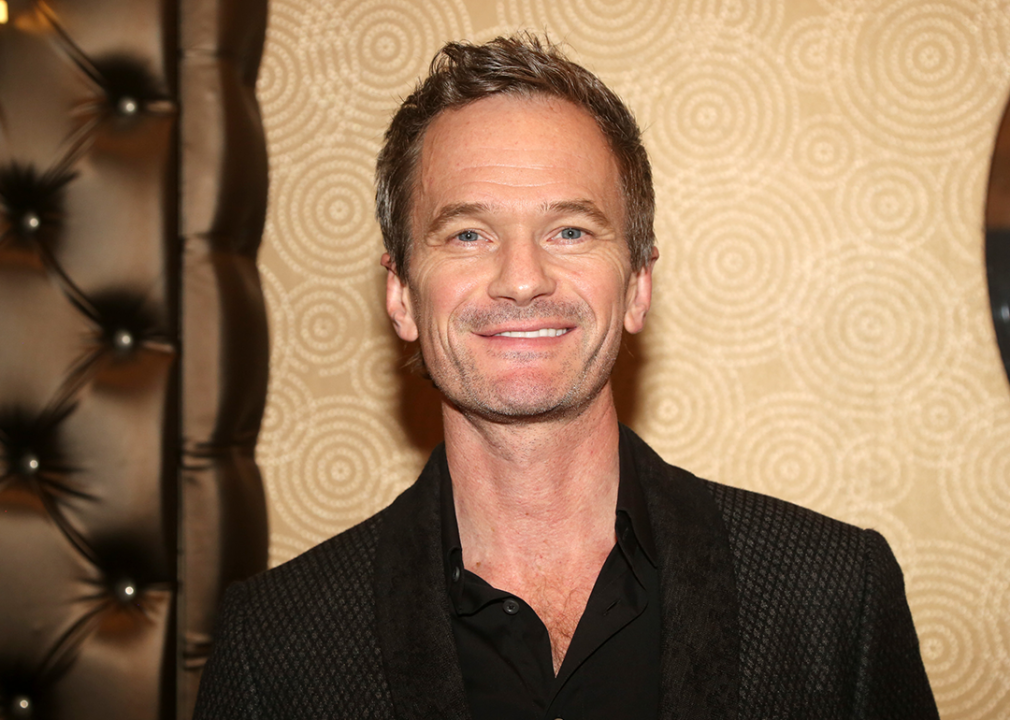 Bruce Glikas // Getty Images
It was in 1986 that teen actor Neil Patrick Harris first realized he was attracted to men in a "tingly kind of way," he wrote in his 2014 autobiography. A few years later, while filming the TV series "B.L. Stryker," actor Burt Reynolds jokingly kissed the young Harris, and then, he joked, it was sealed.
But it took until 2006 for Harris—who was dating his now-husband David Burtka—to officially come out at the age of 33 in a statement to People magazine. "I am happy to dispel any rumors or misconceptions and am quite proud to say that I am a very content gay man living my life to the fullest," the "How I Met Your Mother" star said.
Mo'Nique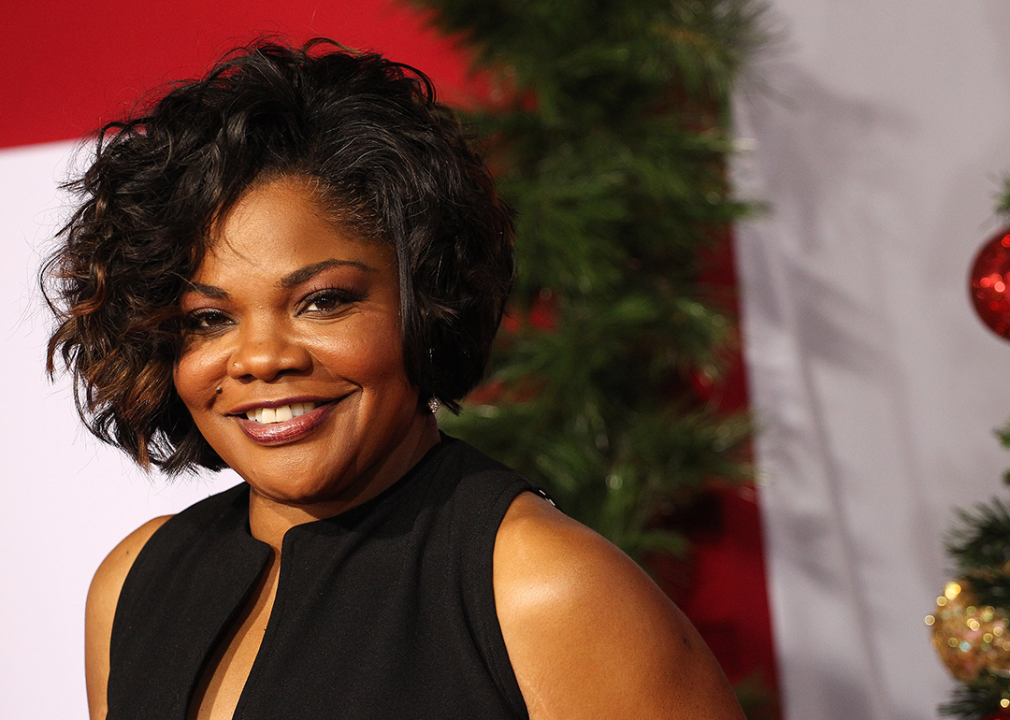 Tommaso Boddi/WireImage // Getty Images
Comedian and actor Mo'Nique revealed her sexuality in her 2023 Netflix special, titled "My Name is Mo'Nique." At 55, Mo'Nique shared the fear and shame she felt from her family about queerness, but how she ultimately came out to her husband, Sidney. During the special, she recounted the details of the conversation, telling him that she wanted to be "with another woman, sexually." Describing her husband's reaction, the comedian joked, "And he looked at me, so beautifully and so patient and so loving, and said, 'B----, me too!'"
When asked what inspired her to come out in the special, Mo'Nique told Vulture that her goal was to feel liberated and to inspire others to do the same. "It's just time," she said. "It is time for us to live in freedom. So many of us are still enslaved. So many of us are still fearful. So many of us are still embarrassed. So many of us are still ashamed. Once you get to a place of freedom, you truly start living."
Ricky Martin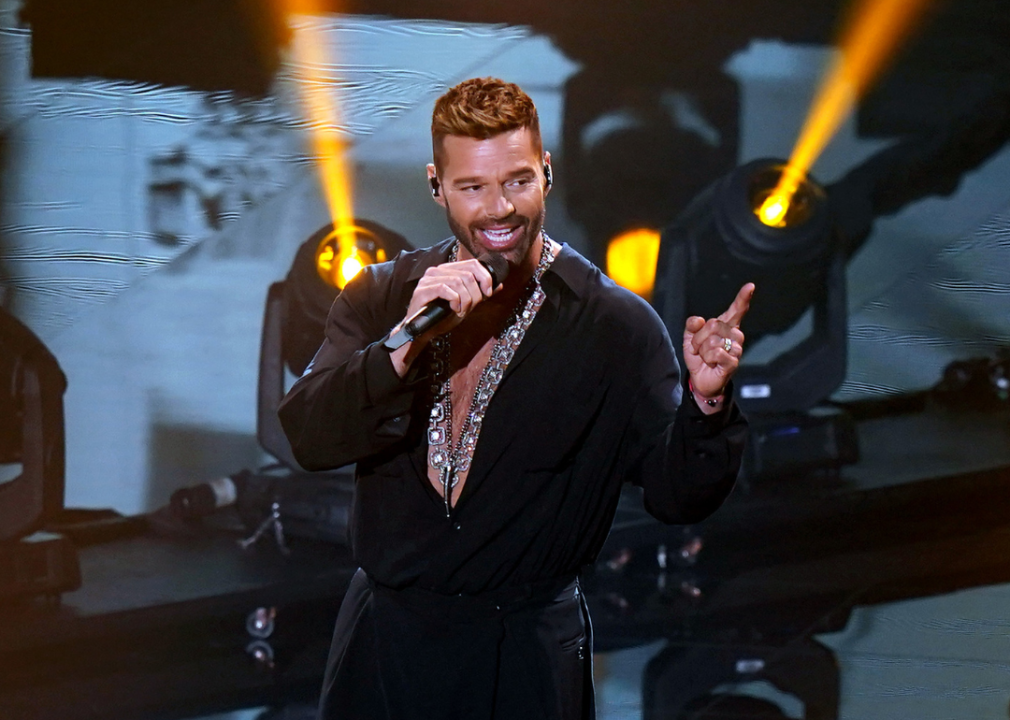 Alexander Tamargo // Getty Images for The Latin Recording Academy
There were decades of speculation surrounding Latin pop star Ricky Martin's sexuality, including an infamous interview with Barbara Walters in 2000. A decade later, at the age of 38, Martin shared that he was a proud gay man on his website. "I am proud to say that I am a fortunate homosexual man," he wrote in March 2010. "I am very blessed to be who I am."
Martin shared that he kept his sexual orientation a secret for fear that his career would suffer, but as he started to write about his life in his memoir, which was published that year, he decided it was time for him to be honest. "From the moment I wrote the first phrase I was sure the book was the tool that was going to help me free myself from things I was carrying within me for a long time. Things that were too heavy for me to keep inside," he explained. "Writing this account of my life, I got very close to my truth. And this is something worth celebrating."
Cynthia Nixon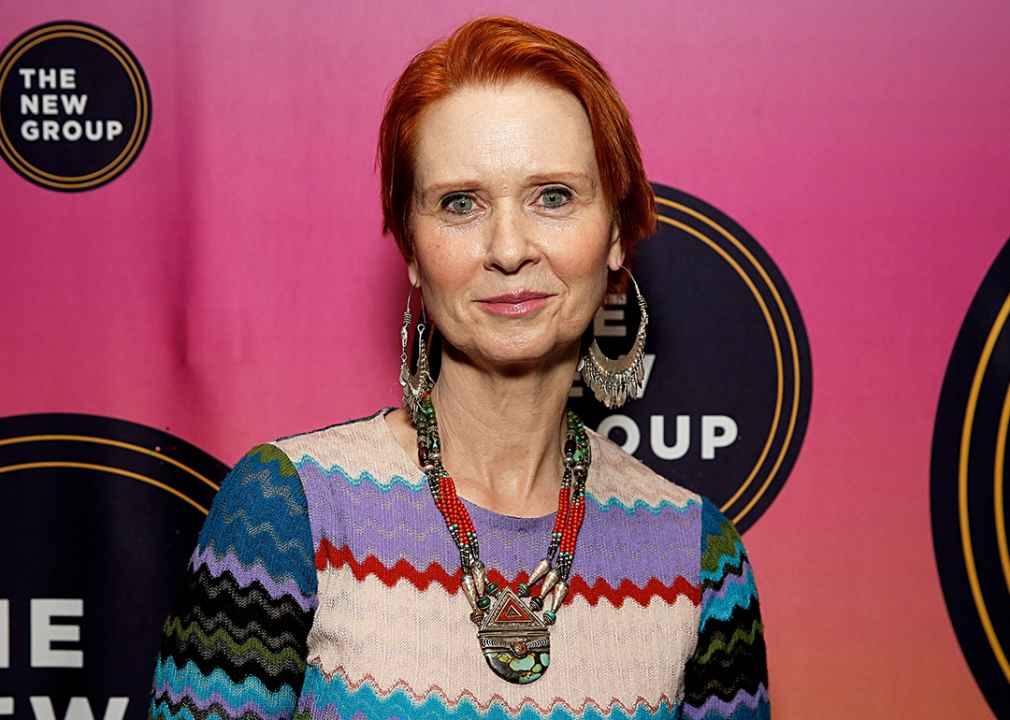 Dominik Bindl // Getty Images
"Sex and the City" star Cynthia Nixon began dating education activist Christine Marinoni in 2004 when she was 38. Rumors quickly spread about the couple after her split from her longtime partner Danny Mozes, and it didn't take long for Nixon to confirm them.
While she now identifies as queer, in 2012, Nixon shared with The Advocate that she identified as bisexual when clarifying a statement she gave to The New York Times magazine that "homosexuality can be a choice," subsequently stirring up backlash. "I believe bisexuality is not a choice, it is a fact," she later told The Advocate. Also in 2012, Nixon and Marinoni got married and eventually had one child together.
When "Sex and the City" was revived for the 2021 HBO series "And Just Like That…," Nixon's character, Miranda Hobbes, long suspected to be a lesbian, also came out as queer.
Elliot Page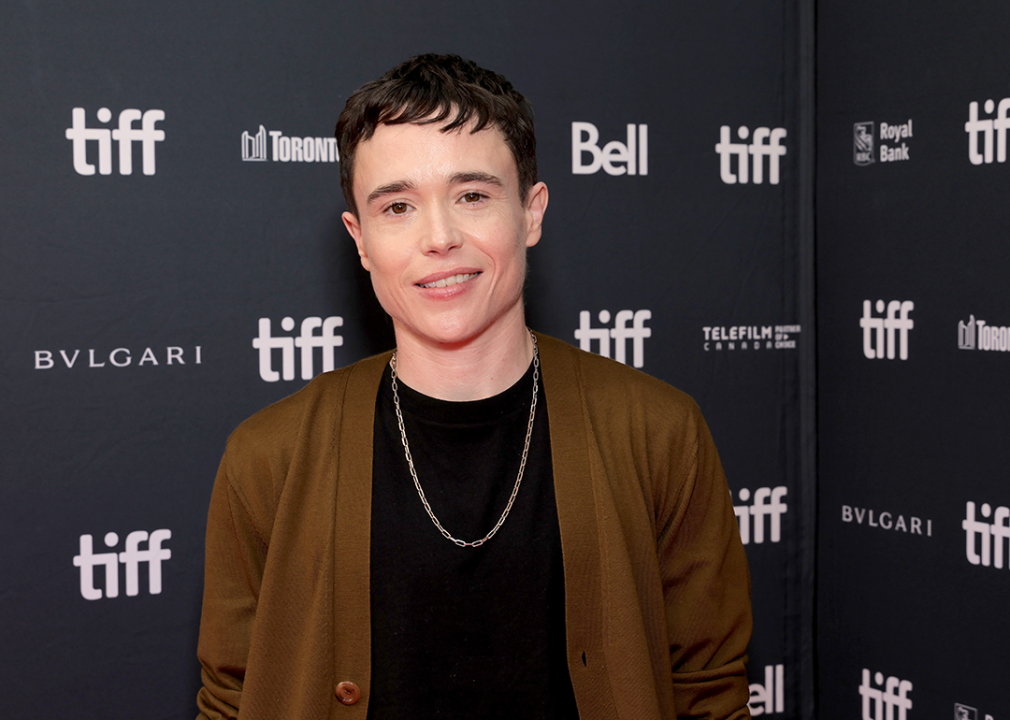 Michael Loccisano // Getty Images
"Umbrella Academy" actor Elliot Page came out as a lesbian in 2014, but later shared with the world that he was transgender in 2020.
Then-33-year-old Page posted a letter on X, then called Twitter, reintroducing himself with his name and pronouns (he/they). "I feel lucky to be writing this. To be here. To have arrived at this place in my life," he wrote in part. "I love that I am trans. And I love that I am queer. And the more I hold myself close and fully embrace who I am, the more I dream, the more my heart grows, and the more I thrive."
A year later, Page became the first trans man to be featured on the cover of Time magazine.
Rosie O'Donnell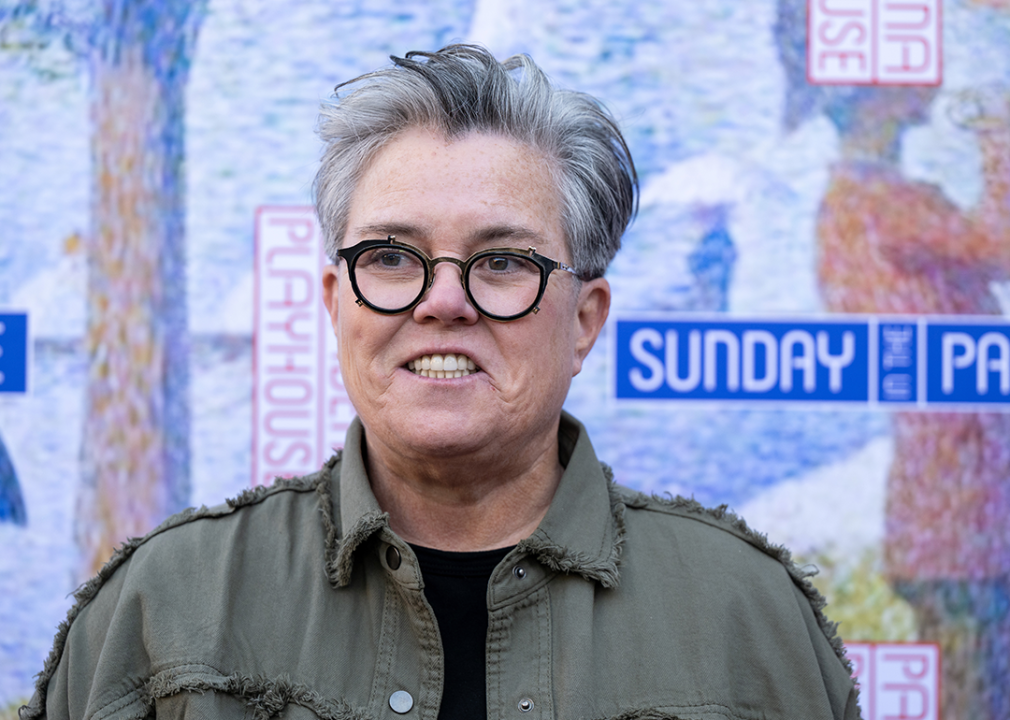 Amanda Edwards // Getty Images
Rosie O'Donnell played a lesbian mom on the show "Will & Grace" in 2002, and she shared her own sexuality shortly thereafter.
The comedian and actor had initially planned to come out in a 1992 Cosmopolitan article, but the magazine's editor-in-chief removed her declaration from the piece. "She was protecting me because at that time it would've been a huge issue," O'Donnell later said in 2014.
It took 10 more years after the first attempt for O'Donnell to publicly confirm that she's a lesbian in 2002, as part of her act at Caroline's Comedy Club in New York. The news didn't cause a stir, which O'Donnell attributes to coming out in the wake of 9/11, which gave Americans a new perspective. Frankly, she said on "Red Table Talk" in 2020, "I was surprised that people thought I was not gay."
Joel Grey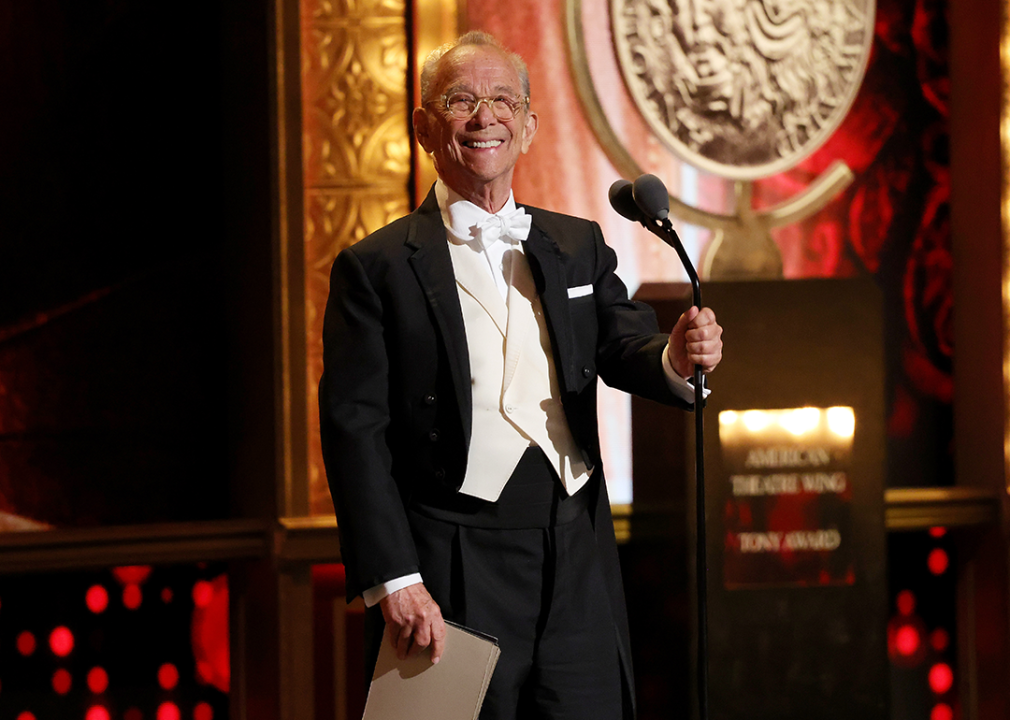 Kevin Mazur // Getty Images for Tony Awards Productions
Broadway star Joel Grey was 82 when he came out publicly in 2015. The actor said that those close to him knew about his sexuality, but he decided to be open with the public in the mid-2010s in an interview with People magazine. "I don't like labels, but if you have to put a label on it, I'm a gay man," he said.
Grey further discussed his personal life, including his sexuality, in his memoir that came out in 2016, and continues to embrace it now in his 90s. In a 2018 interview with The Daily Beast, Grey said he doesn't regret coming out when he did ("I never have those thoughts: coulda, shoulda, woulda.") and is loving single life ("I have great friends and a great life. I'm not waiting for anything.").
Jena Malone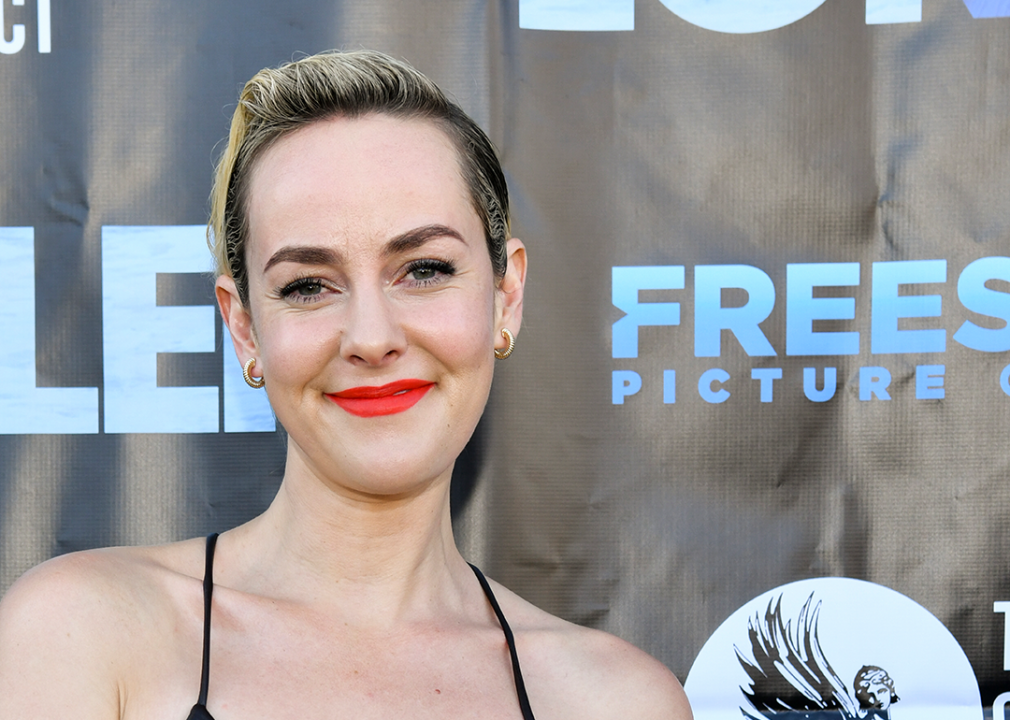 Rodin Eckenroth // Getty Images
"Hunger Games" actor Jena Malone came out in August 2022 through Instagram. At 37, she shared with her fans that she identifies as pansexual (attraction to people regardless of their gender), sapiosexual (attraction to highly intelligent people), and polyamorous (having multiple romantic relationships at the same). "My sexual identity has more to teach and to tell me. Finding words that feel more right to explore in my telling. … A fuller spectrum of understanding that my story is demanding of me," she wrote in a since-deleted post.
Around the same time, Malone told The Hollywood Reporter that she'd been working on overcoming some shame surrounding her sexuality. "I've been loving the process of learning more about myself and others through different terms that open windows," she said. "Those windows then turn into doors and then I arrive at a place to find all this cool stuff out there."
Richard Chamberlain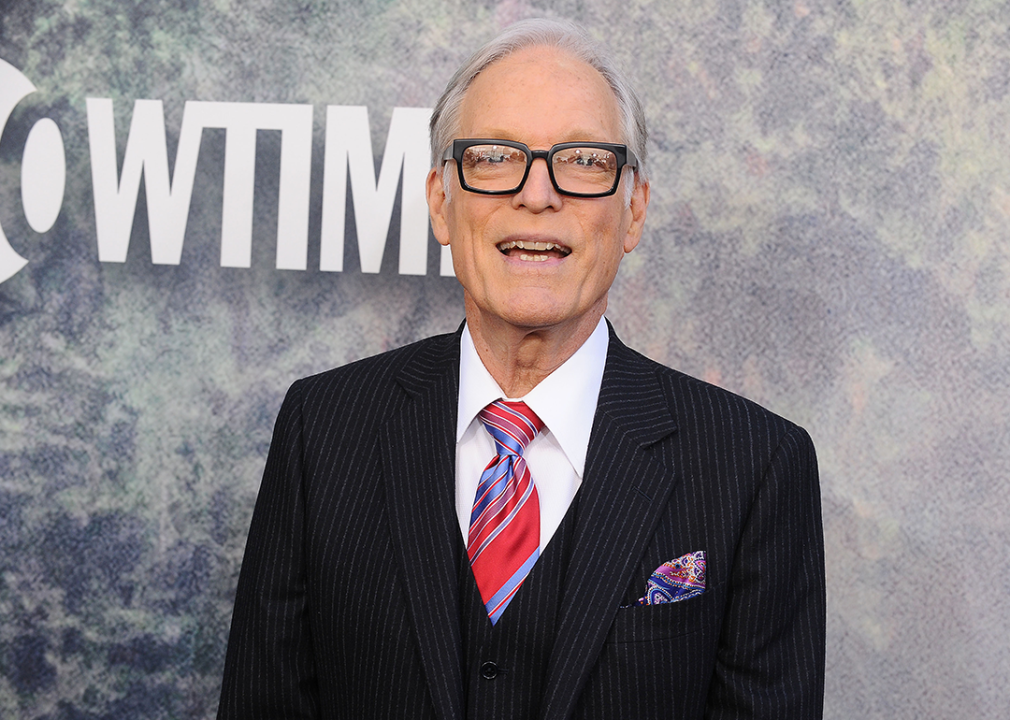 Jason LaVeris/FilmMagic // Getty Images
Richard Chamberlain was a movie heartthrob in the '70s and '80s. Unfortunately, not long after the height of his fame, he was outed by French magazine Nous Deux in 1989, but the actor did not confirm the publication's story.
It wasn't until 2003, at the age of 68, that he decided to share the truth with his fans in his autobiography, "Shattered Love." Chamberlain said he was concerned about the industry and the public's reaction and the potential effect it could have on his career.
That fear continued even after coming out publicly, with Chamberlain advising other actors to stay in the closet in 2010. "There's still a tremendous amount of homophobia in our culture. It's regrettable, it's stupid, it's heartless, and it's immoral, but there it is," he told The Advocate at the time. "For an actor to be working is a kind of miracle, because most actors aren't, so it's just silly for a working actor to say, 'Oh, I don't care if anybody knows I'm gay'—especially if you're a leading man. Personally, I wouldn't advise a gay leading man-type actor to come out."
Ellen DeGeneres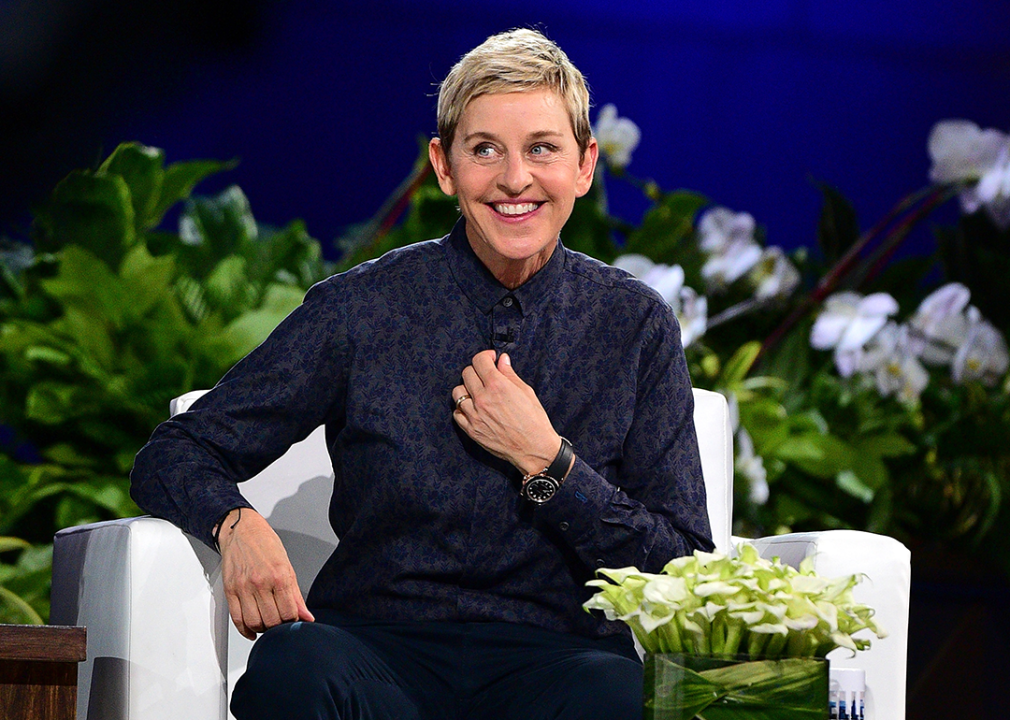 James Devaney/GC Images // Getty Images
Of course, no list of celebrities who came out later in life would be complete without the inclusion of Ellen DeGeneres. At 39, DeGeneres came out and so did the character she played on her TV sitcom "Ellen." The week before the fictional Ellen Morgan came out, DeGeneres was featured on the cover of Time magazine next to the words, "Yep, I'm gay."
"I never wanted to be 'the lesbian actress,'" she told the magazine of why she didn't come out sooner. "I never wanted to be the spokesperson for the gay community. Ever. I did it for my own truth."
In the interview, DeGeneres said getting in front of the story made her less "fearful about something damaging [her] career if it gets out." But initially, the opposite proved to be true. Sponsors pulled ads from "Ellen" and the show was canceled the following season. It took a few years for DeGeneres to regain her footing. Her successful titular talk show launched in 2003 and ran until 2022, when she ended it amid reports of behind-the-scenes toxicity.
Story editing by Jaimie Etkin. Copy editing by Tim Bruns.